While sexual exploitation can take many forms, it always includes an element of entrapment. In some cases, children are victims of sex crimes such as rape, child marriage or kidnapping. Because many of these children live in constant danger of the crime continuing, offering rescue and reintegration can be the difference between a life of continual exploitation and freedom.
To help illustrate how we define rescue in this category, we share the story of Lydia, one of Destiny Rescue's (an organisation whose rescue work in Thailand, Nepal, Cambodia and the Philippines Child Rescue helps fund) survivors in Kenya.
Trigger warning: Even with some more graphic details removed, Lydia's story is heartbreaking and may be particularly difficult for readers who have survived rape or sexual assault. Please read with discretion.
---
"It is a wonderful day. We have to thank God for the gift of life…."
Remember those words. They were Lydia's first when she sat down to tell a story fraught with overwhelming cruelty, pain and heartache. Those words of gratitude are not only a testimony to the heroic resilience of the 16-year-old but also to the monumental healing God is doing in her life.
For most of her early childhood, Lydia remembers growing up in a "happy family." But everything changed when she reached Class 5 (the equivalent of Year 5 in New Zealand.)
In Kenya, although primary education does not require tuition, there are additional school fees that can create an insurmountable financial barrier for some families. In a region where many struggle to afford their next meal, school is often the first thing to get cut when money is tight. Unfortunately, that was the case for Lydia's schooling.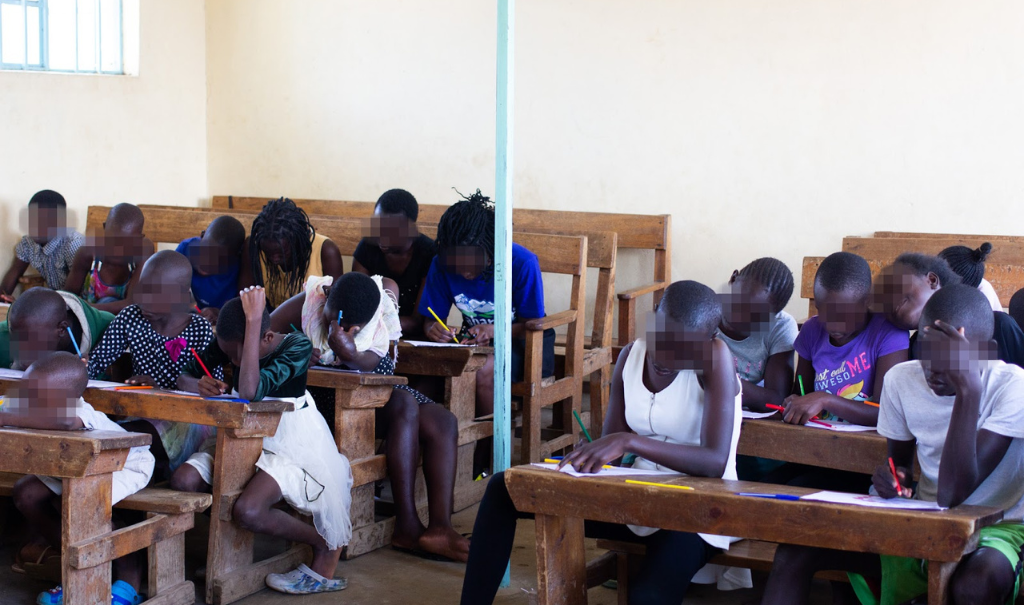 At first, her mother and stepfather told her they could no longer afford her school fees. But things quickly worsened as family tensions rose: "I was not even given food," Lydia said.
Things came to a head when Lydia's mother called her daughter in for a talk one evening.
Lydia's voice grew thick with emotion as she remembered what her mother told her that night: "Your (step)father told me that you should leave… you should go away."
Unable to care for their family, Lydia's parents had decided to send her out on her own to fend for herself.
"So I left home and went to stay with a neighbour," she recalled mournfully.
But when her mother found out where she was staying, she told Lydia to leave the village altogether. With little else but a broken heart, Lydia trekked—on foot—out of the village she grew up in.
She found a home with her grandmother, Faraja, who took Lydia in and cared for her as she would her own daughter. Despite living in extreme poverty, Lydia returned to school and found balance in her new life.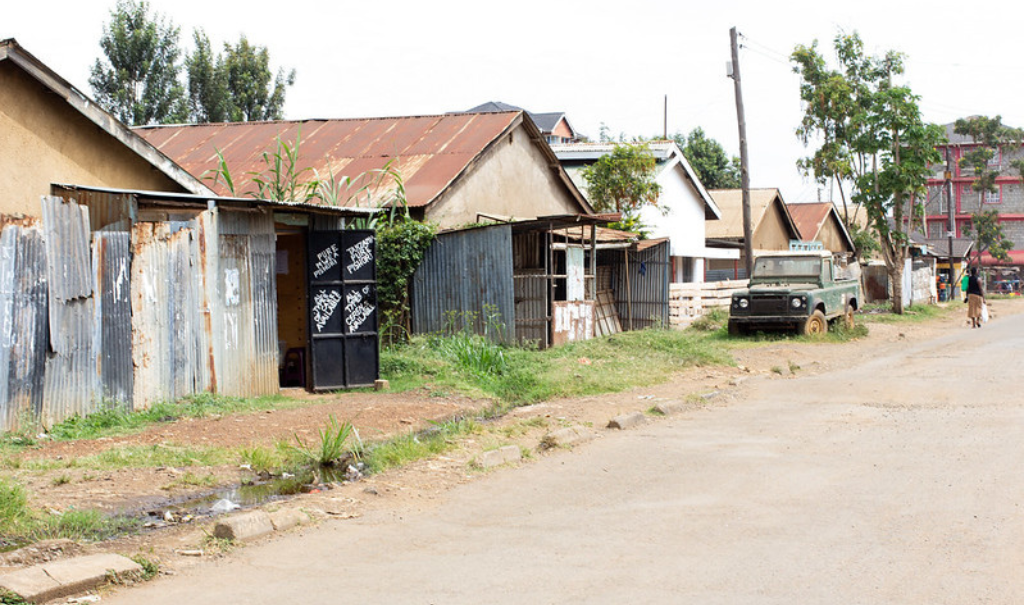 The accident
That balance was upended one day when she was struck by a car during her walk home from church. Lydia was rushed to the hospital, and the doctors called her mother. Lydia, injured and afraid, was desperate for her mother's comfort—but what her mom told her next hurt her more deeply than the car accident.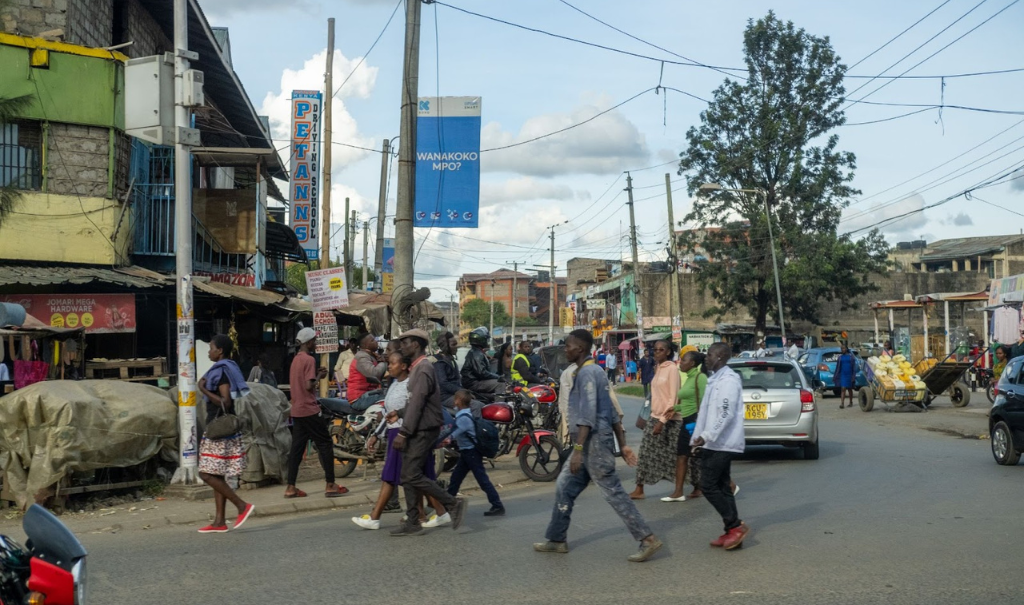 Sighing with sorrow, Lydia mourned what happened next. "What (she) told me made me see that she was not my mother," Lydia recalled through tears. "My mother told me, 'You are still alive?' She said, 'I thought you were dead. I only came here to take a dead body back home.'"
Appalled at her behaviour, Faraja sent Lydia's mother away. "Go back where you came from and (leave) my daughter alone," Faraja said.
Filled with compassion, Faraja from then on committed herself to act as Lydia's mother. Even while financially tight, the next two years were a time of relative stability for Lydia. She lived with her grandmother and was able to attend school again.
Lydia recalls being excited to return to school during her eighth-grade half-term break. The next half of the term would begin with major exams that would significantly impact the rest of her school career. On the final Sunday evening of her break, she packed her school supplies for the morning before going to sleep.
The attack
What should have been a night of peaceful rest before an exciting and important week at school took an awful turn.
Lydia awoke in the black of the night to the sound of thieves invading their home. The invaders were unspeakably cruel to the two women. The men brutally assaulted Faraja during the robbery, beating her until they were sure they'd gotten everything of value. Once they'd taken what they wanted from her grandmother, one of the thieves stayed behind and viciously raped Lydia.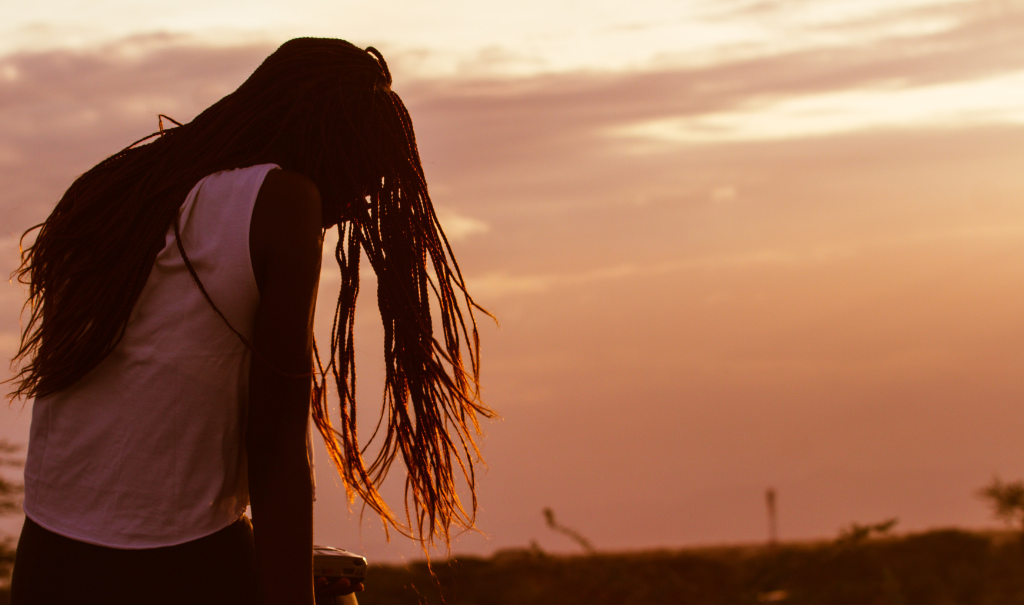 After he left, Lydia and Faraja, terribly wounded from the attack, had to go to a neighbour's house to call for help since Faraja's phone had been stolen. They were taken to the police and then the hospital for treatment.
The hospital again called for Lydia's mother, but she refused to come, saying, "that child must be dead by now."
The damage this negligence wrought on Lydia's shattered heart is difficult to overstate. Her mother's cruelty compounded Lydia's agony at the barbarism she'd already endured. "I felt sad," Lydia wept. "Because it is sad when you are in pain and your mother is not with you. When you are in pain, you need your mother…."
Lydia and Faraja were treated and sent home from the hospital, but things were more difficult now than ever. Young Lydia could not return to school for a week because her injuries prevented her from walking.
To make matters worse, the thieves had marked Lydia and her grandmother as easy targets. After Faraja got a new phone, the brazen criminals called her to demand more money and "the girl." Faraja insisted that she had nothing left to give after the robbery and hospital bills. Having learned that Faraja had reported them to the police, the thieves called again at midnight to say they were coming to kill Faraja and Lydia in an attempt to eliminate them before the overworked police could build a case.
Lydia and her grandmother once more fled to the police, who logged a report and advised them not to return home. A relative picked them up from the police station and brought them to his home. But now Lydia and Faraja found themselves caught on uncertain ground and in constant danger. At the same time, the teen and her grandmother needed a home, a source of income and a way for Lydia to get back to school.
Fortunately, Lydia's extended family knew about Destiny Rescue's (an organisation whose rescue work in Thailand, Nepal, Cambodia and the Philippines Child rescue helps fund) project and suggested that Faraja and Lydia check it out. That suggestion turned Lydia's life around.
Life after rescue
Their rescue team had to act quickly to ensure the women were safe. Destiny Rescue helped move them to a secret location, and their phones were disconnected so the thieves couldn't find them. Lydia's voice brightened as she recalled coming to Destiny Rescue for the first time. She was treated with compassion as she told her story.
After another visit to the doctor to take care of her physical wounds, she entered Destiny Rescue's EMPOWER trauma rehabilitation program, where she began healing from deeper scars. Lydia was able to continue her education in a secure, hidden environment safe from the continual threat of her attackers.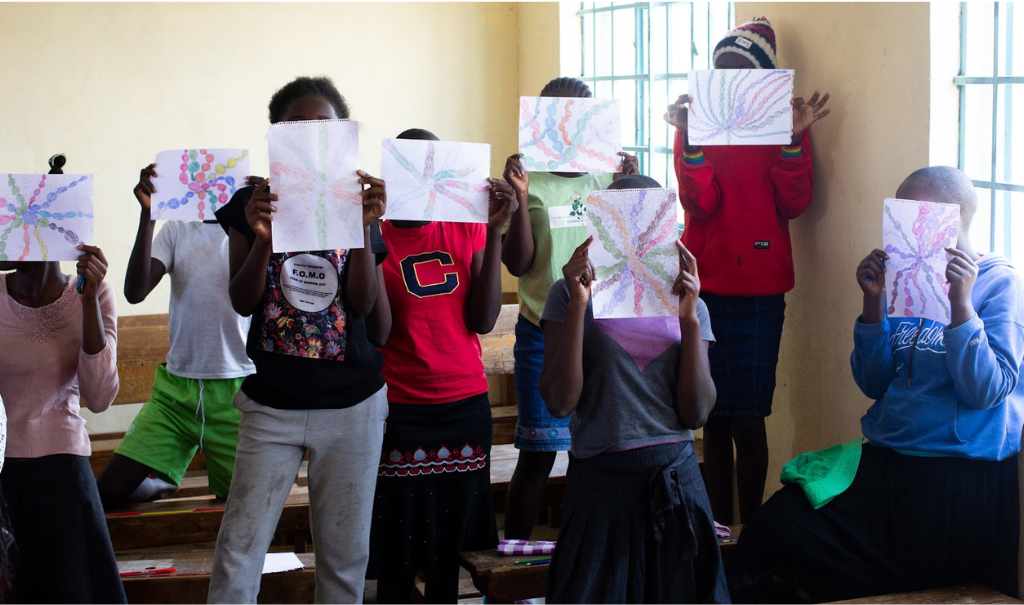 Lydia has since graduated from EMPOWER trauma counselling! "As the caseworker for Lydia, I can say she is a strong girl," one of Destiny Rescue's staff members said, noting the impact of her family's rejection and the strength exhibited by Lydia as she worked through her pain.
During counselling, she learned to accept herself, process pain and rejection and begin forgiving her mother and attackers. Most exciting of all, Lydia accepted Christ as her saviour! Lydia still has many challenges ahead of her, but she'll face them with Christ at her side.
A new guardian graciously took Lydia in to help remove some financial burden from Faraja. Lydia's guardian has benefitted from Destiny Rescue's economic empowerment program and operates a small business she launched during the program. The money she earns enables her to feed her family and cover Lydia's school fees and other necessities.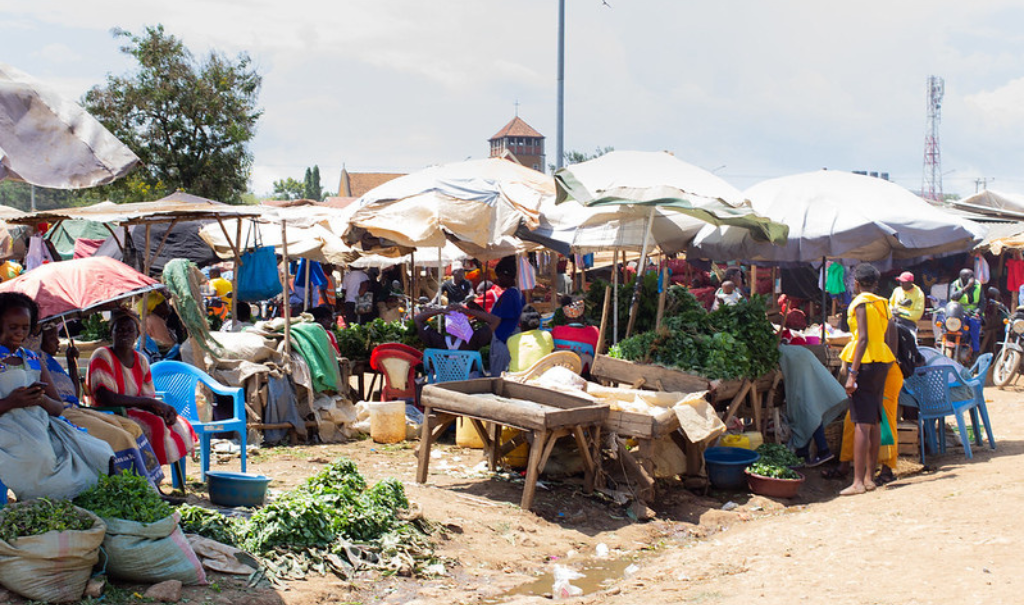 In the months following her rescue, Lydia completed Destiny Rescue's reintegration program and will celebrate her graduation with other candidates in a ceremony in June. She was able to take the primary exams she missed due to the attack and passed! She is currently attending Kenya's equivalent of secondary school.
A shining soul
Despite all that she's persevered, Lydia is full of hope for the future.
Her journey prompted her to change her original dream of becoming a journalist. "Now, I want to be a judge so that I can help other children who are going (through) the same situation," Lydia said with a smile.
Lydia concluded her interview the same way she began it: with gratitude.
Now I am going to school, and I am happy! And I thank God," she said.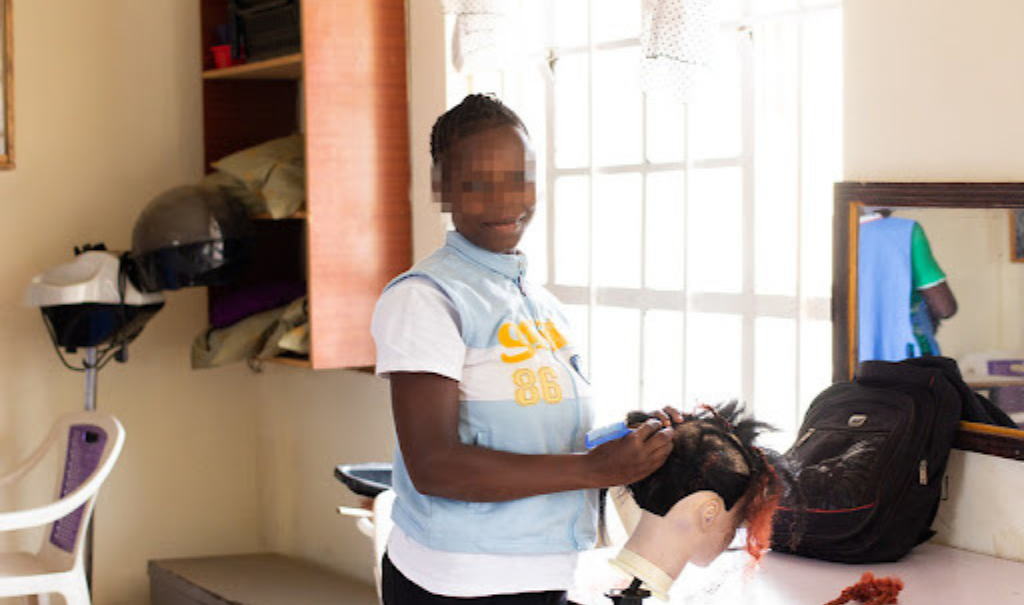 This thankfulness is remarkable, especially considering the devastating hardships she faced. Her attitude is reminiscent of Joseph from the Bible, who famously told the men who sold him into slavery (who also happened to be his brothers), "you meant evil against me, but God meant it for good."
In Lydia's words, "I see it was God's plan…many people see it (as) bad, but I see it as God's plan so that I could be helped."
And just as Joseph in the Bible forgave his brothers for selling him into bondage, Lydia is hopeful for family reconciliation. "I know my mother will return to me," she said at the end of her interview.
If you share Lydia's passion for helping victims of exploitation and abuse, please join us by donating below. Your gift enables us to rescue children, see to their immediate needs, and share the limitless healing power of Christ's love with these dear souls.
---
Her name has been changed to protect her identity and her actual image has not been used. Her story has been gathered and shared with her input and informed consent with the oversight of her caseworker. We are grateful for the honour of amplifying her voice.
Give Rescue
Your gift means freedom
Join an army of Freedom Fighters standing up against the injustice of child exploitation.
Donate with Confidence
---
Child Rescue Charitable Trust and Child Rescue Charitable Aid Trust are registered New Zealand charities. Separate returns for each charity are filed each year with Charities Services which is a NZ Government organisation under the Department of Internal Affairs.
Annual reports to Charities Services can be viewed here
Please note: Annual Reports on this website will refer to 'Destiny Rescue' – Child Rescue's name in New Zealand until August 2017.