Our People
---
Fighting for freedom together.
Board Members
Child Rescue's board members provide advice on policy, advocacy, fundraising and public relations.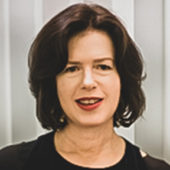 WENDY STEELE
Sales, Marketing & Media
Wendy jumped at the opportunity to serve on Child Rescue's board after reading Christian author Daniel Walker's book titled God in a Brothel: An Undercover Journey Into Sex Trafficking And Rescue.
Wendy is passionate about helping those in need and was part of Global Poverty Project in Auckland for many years. She has plenty of experience in marketing, media and event management having previously worked in travel, hotel, not-for-profit and media sectors. She is also a director of the Intermedia Group, a publishing company that specialises in business-to-business publications and events.
In her spare time, Wendy enjoys cooking, gardening and sewing.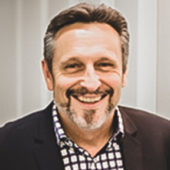 JONATHAN WATTS
Pastoral & Business
In early 2017, Jonathan joined our board after following Child Rescue's growth and impact for a few years.
He has a wealth of corporate knowledge from years in the travel industry, including a role as senior management at House of Travel and Air New Zealand Holidays. Jonathan has also served as an elder, preacher and worship leader at Northcross Community Church in Auckland. Today, he owns and runs a mortgage broker business.
He desires to see Child Rescue functioning at full capacity, doing all it can to spread its message to New Zealanders and inspire them to help free children worldwide.
Jonathan lives in Auckland with his wife, Jodine. He has three adult sons. In his spare time, you will find him drinking coffee or halfway between Takapuna Beach and Rangitoto Island on his kayak.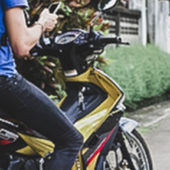 JD
Operations
In 2012, JD handed in his landscaping business and joined us as a volunteer in Thailand and Mozambique.
He worked in many roles after then, including second-in-command for rescue missions in Thailand. He also managed and trained baristas at a Destiny Rescue-owned café in Thailand where our rescued girls used to work to gain employment skills and experience.
Before moving back to New Zealand in late 2015, he served as director of international operations which included project start-up and oversight, victim rescue operations, security risk management and intelligence gathering.
Our Team
Is united in the fight to end child sex trafficking and exploitation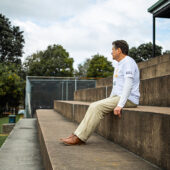 BRIAN SAIPE
National Manager
Brian has previously worked for The Salvation Army and Rhema Media in New Zealand as well as other charities. His travels to Cambodia and Thailand have left him deeply impacted by the plight of young people caught up in this horrible industry.
Like his colleagues he has a strong heart for justice, a passion to help set children free, and to impact the global fight against trafficking.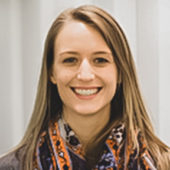 STACEY PRETORIUS
Auckland Relationship Manager
Born in South Africa, Stacey moved to New Zealand at a young age with her family in hope of a better and safer life.
Stacey attended Elim College before completing an event management degree at Auckland University of Technology. She worked in a few creative roles before joining us in May 2017.
Bringing freedom to the oppressed is what fuels her fire. Stacey is passionate about helping people break free from bondage – whether that's physical, mental or spiritual – and loves being a voice for the children we advocate for.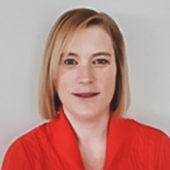 KAREN NORMAN
Volunteer Services and Jewellery Manager
In early 2017, Karen became a volunteer at Child Rescue after visiting our projects overseas on a two-week team trip. After the trip, she thought, "What can I do from my little corner of New Zealand?"
She then became an advocate in Wellington, running fundraisers to boost support for our frontline staff. Today, she maintains our jewellery stock and is the go-to person for people who want to host a jewellery party in the lower North Island or South Island. She lives in Wellington with her husband, Ian, and two children.
Her favourite quote: "You may choose to look the other way but you can never say again that you did not know."  – William Wilberforce.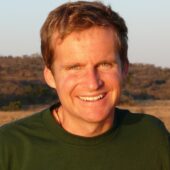 CHRISTOPHER HILL
Relationship Manager
Chris trained as a lawyer 25 years ago, but ended up getting his first job in investment banking in London, where he lived and worked for six years before taking a sabbatical year at Regent College in Canada.
Just prior to that, Chris took a trip to South Africa that included helping build a home for a family in a township. This experience was transformational, and combined with learnings at Regent especially around caring for Creation and the Gospel into action, he decided to put his business skills into starting a travel company that combined sustainability, sightseeing, and service, where each trip included a hands-on volunteering component, everything from medical care to wildlife conservation to building homes for families in need of a decent place to live.
Chris says, "I am blessed to be married to Audrey, my wife of 14 years, and we are proud parents of two boys, aged 9 and 8, who were both born in London, and are loving life here in New Zealand, especially rugby, cricket, the beaches and the bush.
I am thrilled to be able to work for Child Rescue, as I can serve God's heart for people whose freedom has been taken away by evildoers, and as a parent, this cause of children in slavery is particularly poignant and gut-wrenching for me."