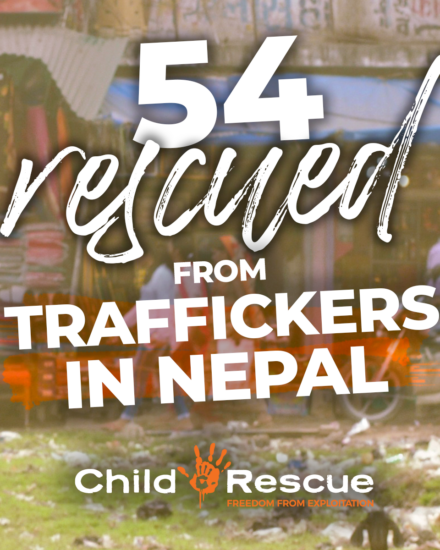 54 Rescued from Traffickers in Nepal
---
Our brave border agents stopped the exploitation of 54 people, 22 of whom were children.
One of those kids was a 12-year-old boy lured by false promises from a man who offered him a better life. Fortunately, agents intercepted the trafficker as he attempted to sneak the child across the border through the jungle.
Our agents are making it harder than ever for traffickers to escape in Nepal. Read more here.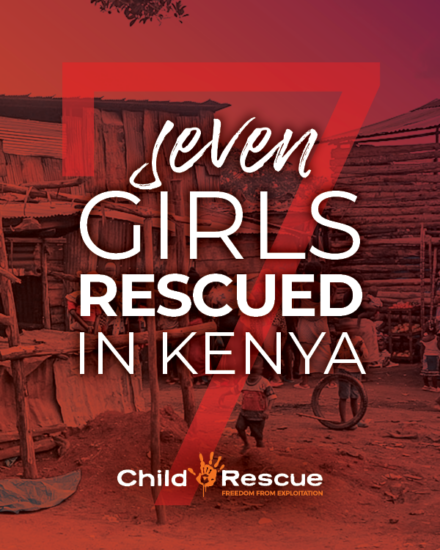 Seven girls rescued in Kenya
---
Seven children were rescued through our work in Kenya.
Read more

While a few were rescued from situations in which they faced the continual threat of sex crimes, most were forced to sell their bodies just to survive. For a look at the typical conditions that drive children to these extremes, read more here.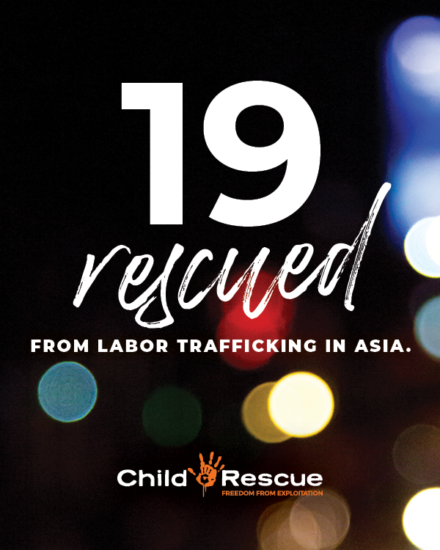 19 rescued from labor trafficking in Asia
---
Over the month of July, 17 men, a young woman and one 12-year-old boy, were rescued from labor trafficking in two Asian countries where we work.
Read more

While we continue to focus on rescuing sexually exploited children, our efforts can lead us to discovering and assisting victims trapped in other forms of human trafficking.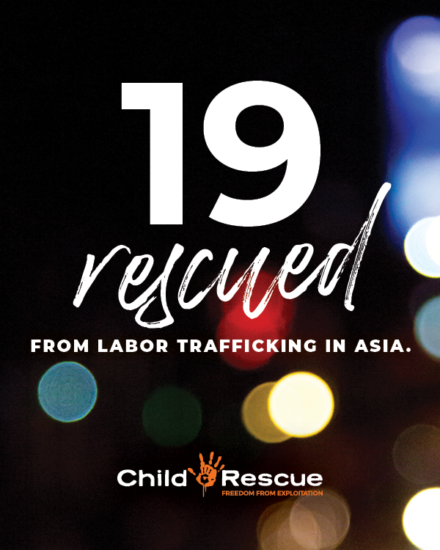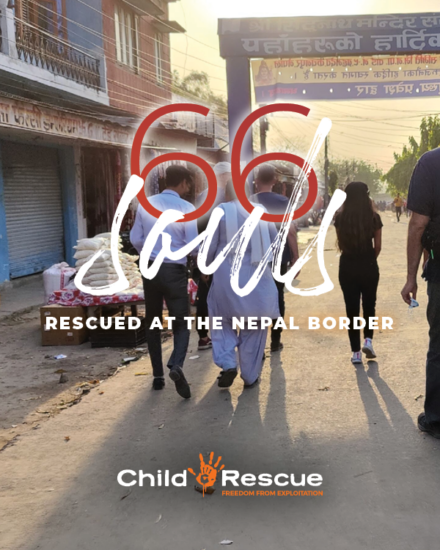 66 souls rescued at the Nepal border
---
66 people, including 24 children, were rescued over the course of June and July in Nepal.
Read more

One of the women rescued had her 4-year-old daughter with her, who could have suffered the same fate as her mother. Two brothers, just 9 and 14 years old, were also rescued from a man claiming to be their uncle. To read about what happens if traffickers make it over the border with their victims, read more on our blog.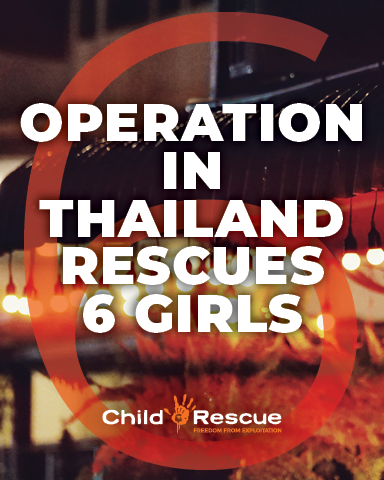 Operation in Thailand rescues six girls
---
The children, all between 15 and 17 years old, were rescued in a single operation from sex trafficking.
Read more

We've been strengthening our ties with Thai law enforcement agencies so we can continue to save more children more efficiently. To read about our recent memorandum of understanding (MOU) with the government, follow this link.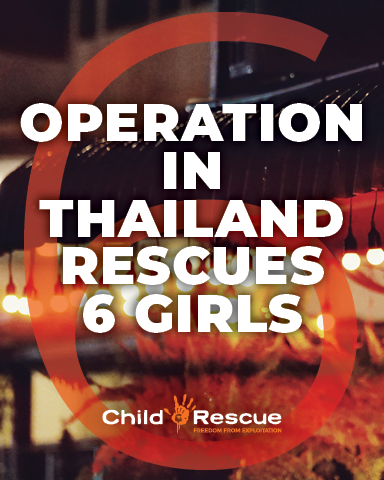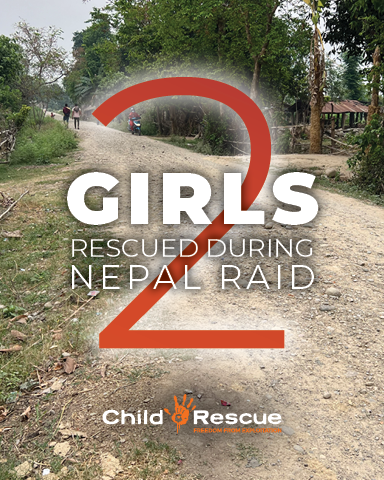 Two girls rescued during Nepal raid
---
Two girls, both only 14 years old, were rescued during a sex trafficking raid in Nepal.
Read more

The raid not only resulted in freedom for these two brave survivors, but also in the arrest of one perpetrator thanks to our partners in law enforcement.
Load More