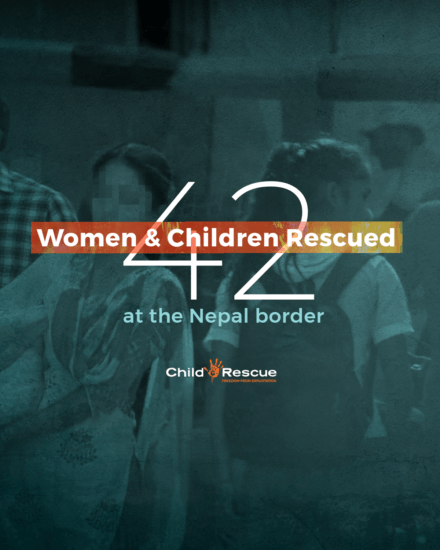 42 women and children rescued at the Nepal border
---
These rescues took place over two weeks, the result of over 1000 interviews at the Nepal border.
Among those rescued were a woman and her infant son. Fifteen other children were rescued aged 13 to 17. All were reunited with their families and educated about the risks of human trafficking.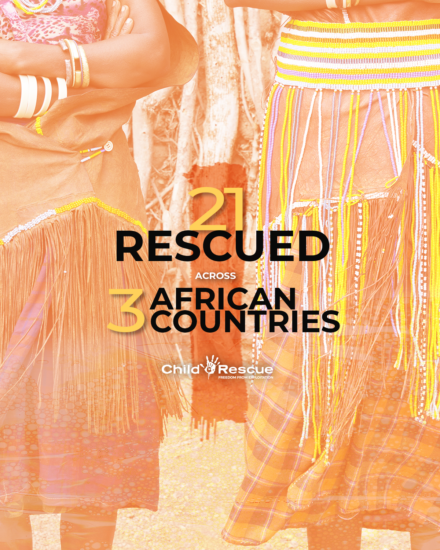 21 Rescued Across Three African Countries
---
19 children, as well as two 18-year-olds, were rescued in Zimbabwe, Kenya and Uganda.
Read more

Most were rescued from selling their bodies for food, but a few were victims of sex crimes. All the survivors, including one 16-year-old boy, have entered our Community Care program. While every rescue is a reason to celebrate, we are excited to see more and more survivors from our new Rescue Nations in Africa. To hear how the project in Zimbabwe is changing lives straight from the survivors, check out this blog post.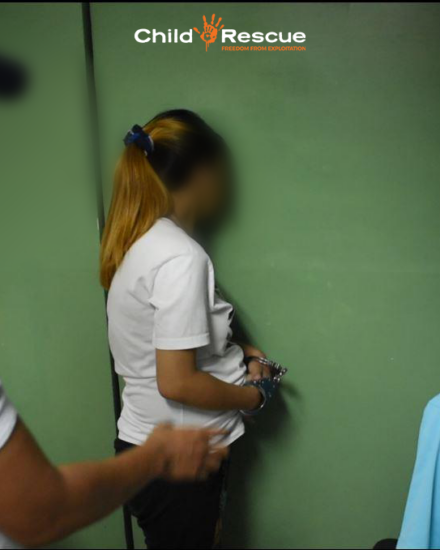 Young girl rescued from online sexual abuse
---
A five-year-old Filipino girl was rescued from online sexual abuse after the arrest of an Australian man instigated the case.
Read more

Destiny Rescue's team in the Philippines was asked to assist on the logistics of a case dealing with the online sexual exploitation of children (OSEC) that was referred to Filipino authorities by the Australian Federal Police following the arrest of an Australian man found to be in possession of child sexual abuse material (CSAM).

The man was suspected to have abused the young girl via online video chat. He is currently before the court in Australia in relation to child exploitation related offenses.

The 5-year-old girl was rescued, the pair suspected of abusing her in front of the camera were arrested as well. There was evidence the pair may have abused other children, and the National Bureau of Investigations (NBI) is verifying the location and identities of the victims so they may move forward with their rescue as well.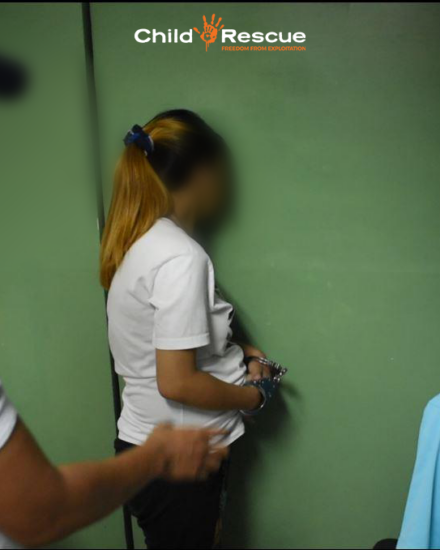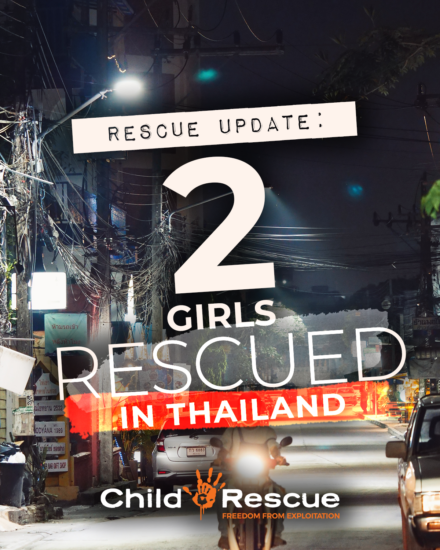 Two Girls Given a Chance at a Better Life
---
The girls, aged 16 and 18 years old, were rescued from a trafficker in Thailand.
Read more

The two girls were trafficked out of a massage parlor. After rescue, they enrolled in aftercare with a partner organization where they'll be provided education and vocational training so they won't be forced into exploitation again.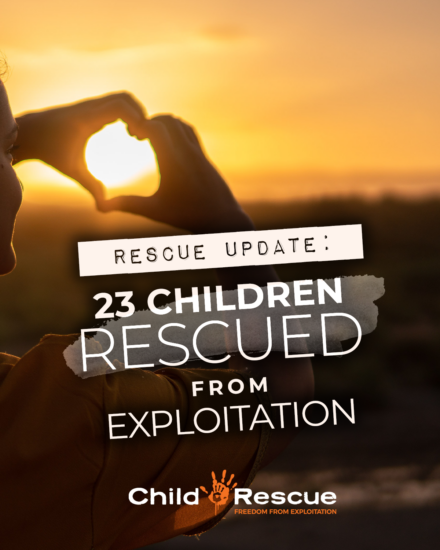 23 Children Rescued from Exploitation
---
21 children, ages 12-17, were enduring exploitation to survive. Two 7-year-olds were rescued from the generational impact of sexual exploitation.
Read more

Children who grow up with an exploited parent are often subjected to exploitation themselves. Our teams work with adult mothers to ensure their young children are kept safe from exploitation. Often, the mothers choose to step into a life of freedom as well! We are thankful to have the opportunity to end this cycle of exploitation.

All 23 children joined our Community Care program. In our program, they will be assessed to determine what necessities, education or vocational training is needed to keep them moving toward freedom!

We were honored to announce our work in Kenya earlier this year publicly! You can learn more about Kenya, a beautiful land of contrasts, here.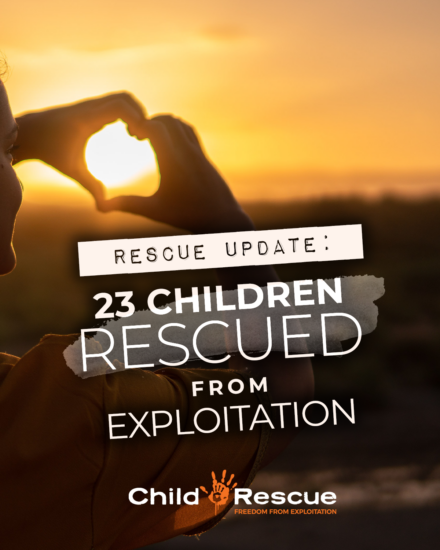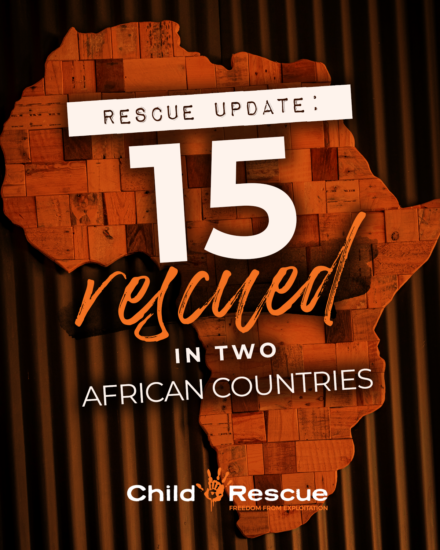 15 children rescued
---
15 children rescued across two African countries!
Read more

Most of the children, ages 7-17, were forced into exploitation to survive—including one 8-year-old boy. Children trapped in this type of exploitation are often orphaned or the breadwinner of their family. These brave children cannot earn an income and are forced to sell their bodies for survival to feed themselves and their families.

All these children entered our Community Care program, where they'll receive food packs for their families and an opportunity to attend school or receive vocational training as part of their individualized Freedom Plan™.

Join our team of Freedom Fighters to find and rescue more children.
Load More