This time last year, I would never have guessed how much this passage from Isaiah 61 would come to mean to me, nor how I would see these words in action in the lives of beautiful children in Cambodia and Thailand.
In September 2016, Jerram Watts (Child Rescue, NZ CEO) came to speak at our church in Wellington about the work of Child Rescue (then Destiny Rescue). We had only been going to the church for a couple of weeks, having made the hard decision to leave a church we had been attending for almost 10 years. However, if we hadn't moved churches, we wouldn't have heard this talk, and the journey that God then took me (and my best friend) on would never have happened. After hearing Jerram, I really wanted to know more about the work of Child Rescue, and saw that they did short term trips. That was it, I was 100% set on going on a trip, and was prepared to do whatever it took to get there. After talking to my best friend about this, she told me that this was something she'd always wanted to do, so that was it – we were in this together! Long story short – the money was raised (I did a three-week triathlon: 7km swim, 14km walk and 70km bike ride over three weeks to raise money), vaccinations obtained, currency exchanged, tickets booked, and we were off at the end of February for a two week Women's Team Trip in Thailand and Cambodia with Destiny Rescue.
The Spirit of the Sovereign Lord is on me, because the Lord has anointed me to proclaim good news to the poor. He has sent me to bind up the broken hearted, to proclaim freedom for the captives and release from darkness for the prisoners, to proclaim the year of the Lord's favour and the day of vengeance of our God, to comfort all who mourn, and provide for those who grieve in Zion— to bestow on them a crown of beauty instead of ashes, the oil of joy instead of mourning, and a garment of praise instead of a spirit of despair.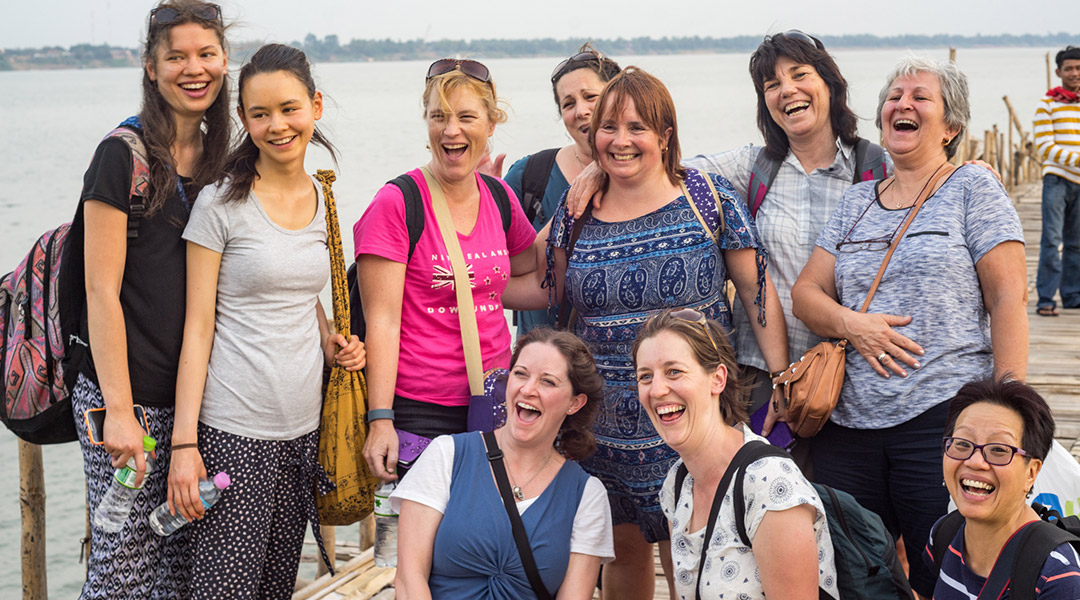 I never imagined before I went what a life changing time this would be. I expected to see quiet, withdrawn, emotionally damaged girls, hurting because of what they'd been through, and to feel emotionally drained by what we were about to encounter. How wrong I was!
From our first visit to a rescue home in Cambodia, to our last visit in Thailand, I was overwhelmed by the beautiful, loving, awesome girls we met. I felt so honored to have been able to spend time with them, and the awesome DR volunteers who, with God's help, have transformed the lives of these girls. The Bible passage above sums up exactly what DR is doing. These girls who were poor, prisoners, captives, broken hearted and abused have been transformed. God's love shines from their faces. God has given each of them "a crown of beauty instead of ashes, the oil of joy instead of mourning, and a garment of praise instead of a spirit of despair". The sight of 30 or more girls doing Zumba whilst singing along to "Happy Day" will stay with me for ever.
At each home we met a different group of girls, each with their unique background, but the transformation from broken to beautiful was evident everywhere.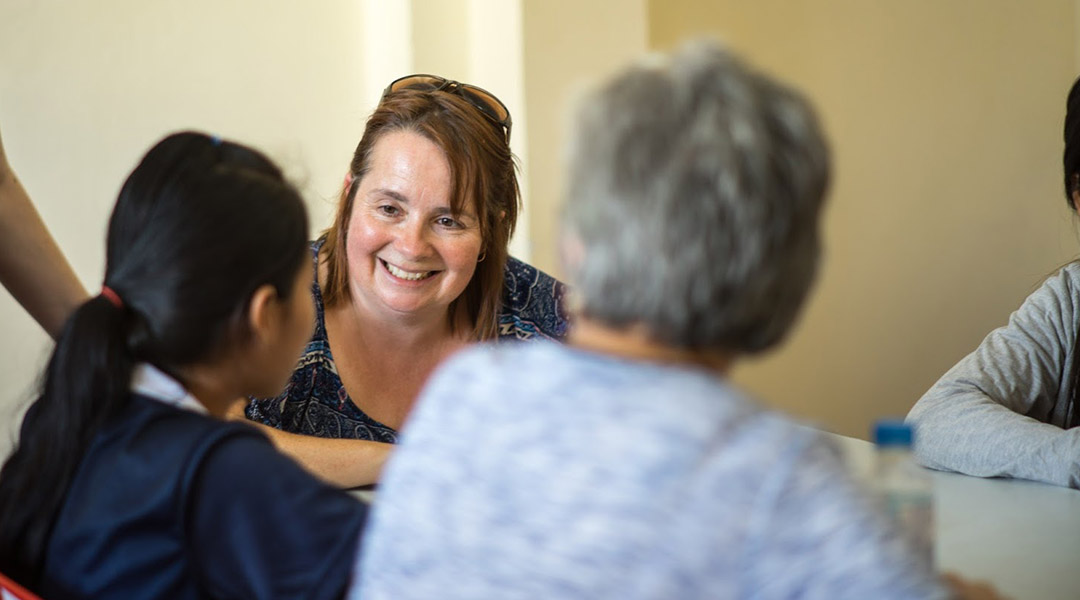 As we journeyed around the homes and took in the culture of the countries, each of the women on the trip had a "special moment" with one of the girls – a real bonding experience that was unique to them. I was beginning to wonder why this hadn't happened to me, then we went and spent the evening at one of the Destiny Rescue homes in Northern Thailand, where we shared a meal with the girls and did various activities together. One of the girls stuck with me for the whole time, trying to teach me her language, and laughing with me as I attempted to say "sawadee ka" (hello) and counting to five. When it was time to go, I couldn't leave. We had been told not to cry in front of the girls, and although I'm not usually a very openly emotional person, I struggled to keep myself together as we said our goodbyes. As we were walking away, I was in a floods of tears. I wanted to pack the girl into my suitcase and bring her home with me. I hope and pray that through the work of the volunteers, God will help her grow up into a strong woman of God, who will go on to do amazing things with her life.
It wasn't till the end of the trip that we went to visit a red light district, to see where these girls had been rescued from. I was so grateful to God that this was at the end of the trip, so the images of what we saw hadn't been with us as we spent time with the girls. We went to the famous Nana Plaza in Bangkok, just for half an hour, but that was enough. This place was evil and left me feeling sick from the sight of men groping young girls, all numbered, who the men chose by number – no names, no personal identity – just a number that men could pay for and take away for sex.
We met several of the rescue agents on the trip, and heard from them first hand about how they go about rescuing the girls. These guys were amazing men of God, who rely 100% on God to enable them to do what they do. We spent an evening with one of the rescue guys, who must have been in his mid-20s. One of our group asked him how he stopped himself from being tempted in the brothels. His reply was that the thought of what the men do to those girls makes him feel sick. God goes with him into these dark places, enabling him to identify the under age girls, and enabling him to bring about their rescue.
Now I'm back to my "normal" life in Wellington but still, six months on, can't get Destiny Rescue out of my head. Two of the 10 ladies on our trip are heading back to work with DR as volunteers (one in Cambodia and one in Thailand). As for me, I want to do all I can to help Destiny Rescue in New Zealand fund as many rescues, restorations and reintegrations as possible. I will talk about my trip to anyone who has time to listen (and probably to people who don't want to listen too, but that won't stop me) and will be organising fundraising events whenever I can – our first one raised over $2,000!
This trip changed my life, deepened my faith and gave me a passion to tell others about this amazing work. To have shared all this with my best friend was just the icing on the cake.
By Jane
Wellington, New Zealand Advocate
Team Trips
---
Watch the video below to learn more about the incredible experience of a Destiny Rescue Team Trip. Then head over to our Team Trip Page to get details and fill out an interest form!