Thary, a rescue agent in Cambodia, works directly with survivors and their families before and after rescue. Her job as an agent does not entail undercover work or intelligence gathering. Instead, she serves communities by building relationships and offering opportunities in broad daylight.
Thary's compassion was evident as she shared about the multidimensional hardships she's seen families face. "Sometimes they didn't have anything to eat because they didn't have money to buy food," she said.
This was the reality for 16-year-old Lim. She was working at a brick factory under dangerous conditions to help provide income for her elderly parents. With multiple generations under the same roof, the large family considered two meals a day "good for them," Thary continued.
A family shouldn't have to choose between exploitation or starvation.
Challenges
Covid-19 has increased food insecurity for vulnerable populations across the globe. Destiny Rescue has distributed food packs in Cambodia in conjunction with rescue and reintegration efforts.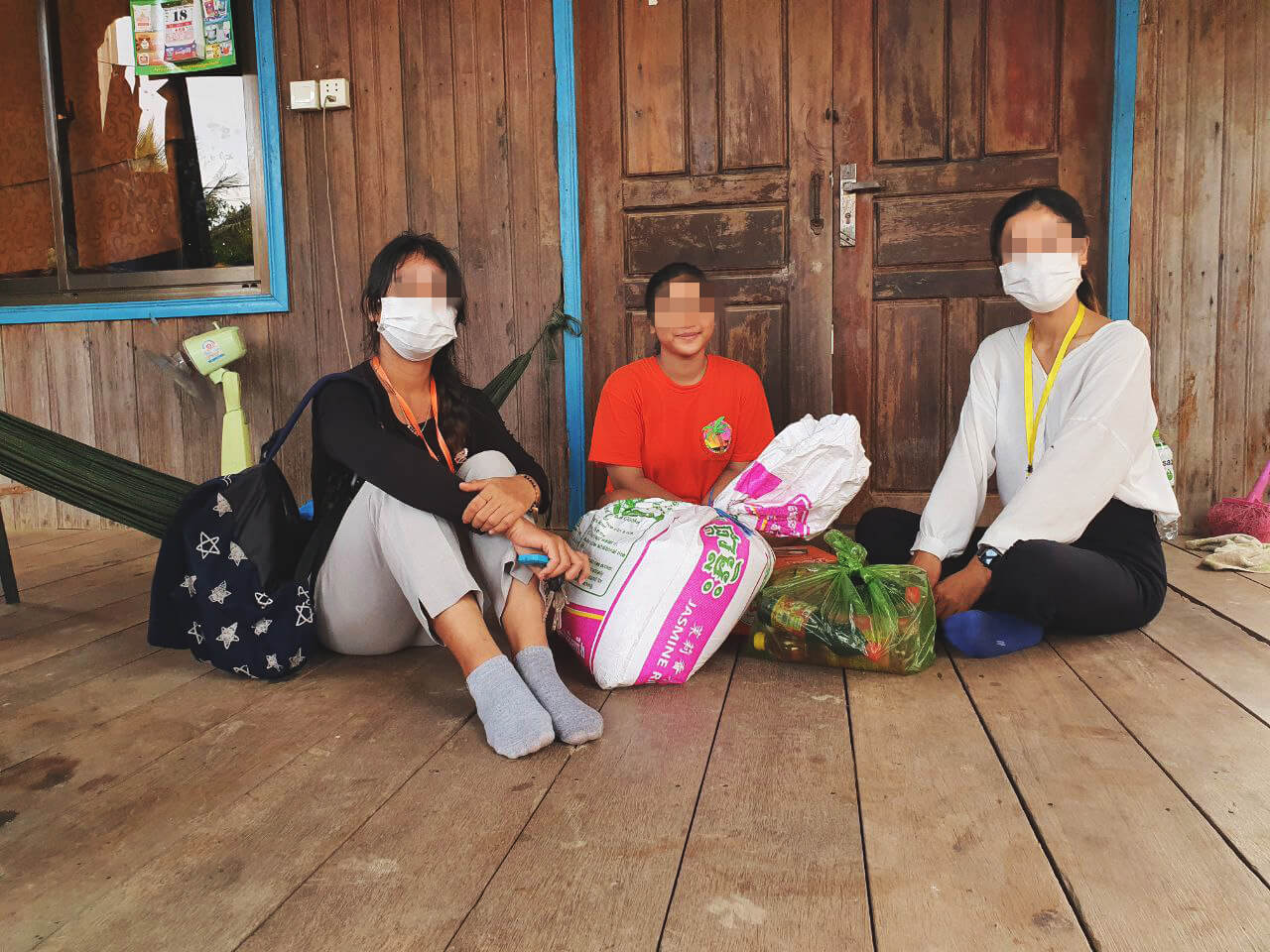 Thary said food packs have been distributed to "families who really need food in order to survive". Facing the multidimensional challenges of poverty, families live day to day. Many children experience malnutrition or eat unsafe food because they have no other choice.
With barely enough money to keep food on the table, affording school is even further out of reach. "Secondary school and high school classes cost a lot," Thary noted. She said girls are often forced into risky, nighttime jobs in the sex industry as they attempt to earn enough money to fund their schooling as well as their family's living expenses.
Their noble plans to earn enough money to attend school and care for their families quickly unravel as they are pressured into a life of sexual exploitation and abuse.
Collaboration
We discovered Lim's situation during routine village canvassing, a recent collaboration between our rescue and reintegration teams in Cambodia. Together, teams visit villages and talk with village leaders and families. During the height of the Covid-19 lockdown in 2021, these visits included food pack distribution throughout especially vulnerable communities.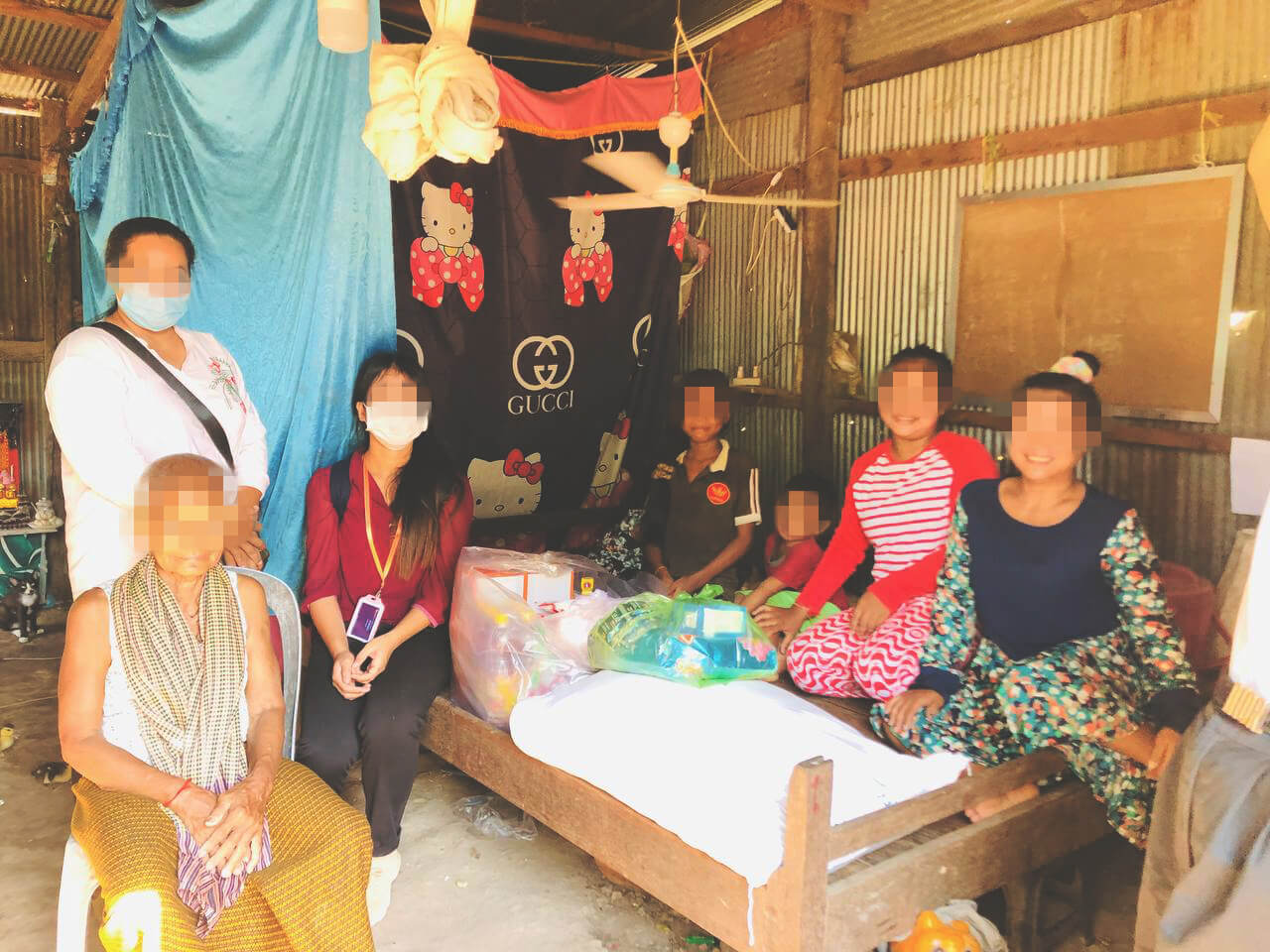 Distributing food packs allowed our teams the opportunity to build relationships within communities and spread awareness about the dangers of "jobs" in the sex industry. These connections also led to our agents finding more vulnerable and exploited children and offering paths to freedom.
Working with the entire family is important culturally as children in Cambodia are greatly influenced by their parent's preferences and desires. Agents and caseworkers use each interaction as an opportunity to connect with parents, understand their family's needs and help them see their child's potential.
Danger
Lim's employment at the factory was physically dangerous. Children in brick factories are prone to serious injury as they could break their legs or bones in their feet when moving clay into machines. They also work long hours and are poorly compensated.
She worked hard all day but got very little money and faced dangerous working conditions as well," Thary commented on Lim's situation.
Given Lim's age and family circumstances, her risk of entering the sex industry in the near future was quite high. Lim was dedicated to helping her family no matter the cost to herself. "She never complains or gives up. She always finds a way to help her family and tries to work with all her heart no matter how difficult the job is," Thary expressed.
Our team connected with Lim's family, and she joined our community care program. "We do appreciate her love for her family, and we were happy to rescue her from the brick factory," Thary shared.
Lim's rescue was categorised as preemptive as she was at high risk of sexual exploitation. Another preemptive scenario is children preparing to leave home to work in a bar but are rescued before leaving. In the first half of this year, about 10% of rescues in Cambodia were preemptive.
Safety
Lim joined our programming and received a health check and a food pack for her family. She will continue to receive emotional and financial support as she works with her caseworker on her personalised Freedom Plan.
Food packs and temporary financial assistance are crucial elements of rescue in Cambodia. They provide a margin of relief for a family as their daughter exits unsafe employment and takes the first steps into her new future. In addition to food packs, Thary said emotional support, education and the hope-filled message of the Gospel are vital aspects of support after rescue.
The combination of short-term practical relief and the long-term benefits of skills training empowers girls and their families to find safe jobs and stabilise their incomes.
Lim is excelling in hairdressing vocational training at a salon only a few Kilometers from her house. Her work ethic remains a personal strength. "She has a high commitment to learn," Thary affirmed.
She has a high commitment to learn"
Future
The collaborative efforts of the rescue and reintegration teams are making an impact. Monthly rescue totals of this nature in Cambodia have tripled compared to 2021. Each child rescued has enrolled in our community care program, where they receive an individualised Freedom Plan.
We are grateful for the vital support of our donors and the opportunity each beautiful child now has to pursue a safe future.
Names have been changed to protect identities. Images do not depict the survivor mentioned in this story.
Rescue Partner
Change her destiny
As a Rescue Partner your monthly gift of any amount will help rescue children out of slavery and give them the care they need to continue safely living out their God-given destiny.
Rescue Partner
Change her destiny
As a Rescue Partner your monthly gift of any amount will help rescue children out of slavery and give them the care they need to continue safely living out their God-given destiny.