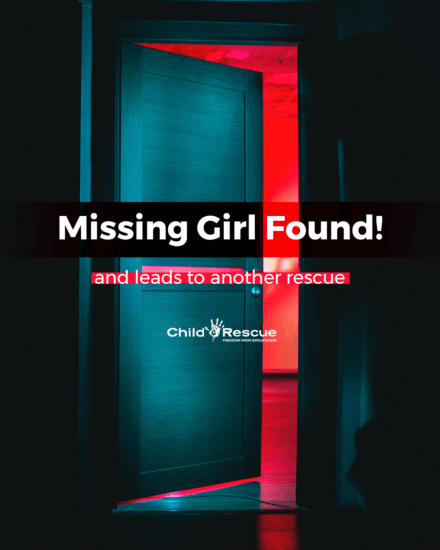 Two missing girls found and rescued
---
Agents in an undisclosed country helped police track down a missing 14-year-old girl, her trafficker was also holding an 18-year-old girl in a locked room.
14-year-old Adya went missing in March and her father pursued every avenue to find her, including reaching out to our agents for help in April.
After extensive efforts to locate her, our agents alongside local police, rescued her earlier this month. The rescue lead to information about another girl being held by the same trafficker.
The next day, the 18-year-old was found in a house near a large brothel district being held in a room that was locked from the outside.
Both girls were being sexually exploited. Adya has been reunited with her father. Our teams are working with the other survivor to locate and reunite her with her family. She is being cared for by the country's child services department.
(Names have been changed to protect identities)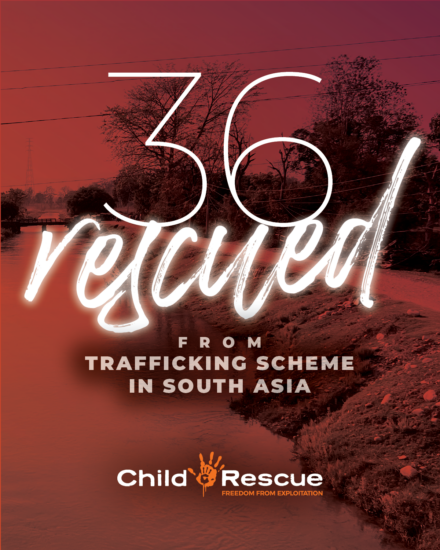 Raid rescues 36 people in South Asia
---
36 people, including 29 children, were rescued from horrific captivity during a single raid in collaboration with law enforcement.
Read more

After being tipped off to suspicious activity in a particular building, our brave rescue agents posed as utility workers who needed to check something within the structure. Continue reading.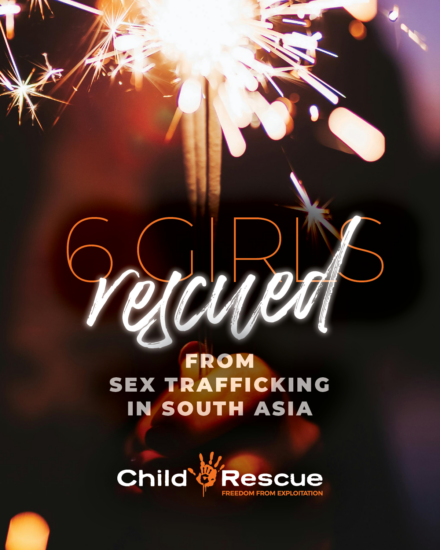 Six Children Rescued in South Asia
---
Three separate raids rescue six girls from sex trafficking.
Read more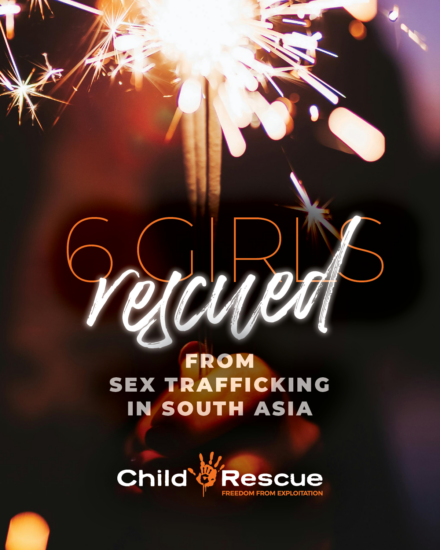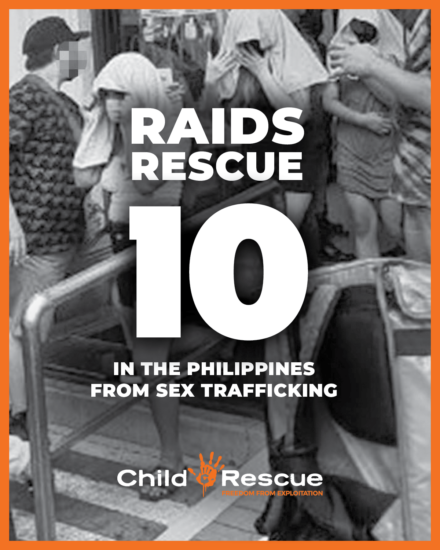 Raids rescue 10 in the Philippines from sex trafficking
---
Two raids in collaboration with Filipino law enforcement rescued ten people, half of whom were children, from sex trafficking.
Read more

Those children were between 15 and 17 years old. Both raids took place on the same day and led to the arrest of two traffickers. To read about another case in the Philippines that led to two arrests in the same day, visit our blog.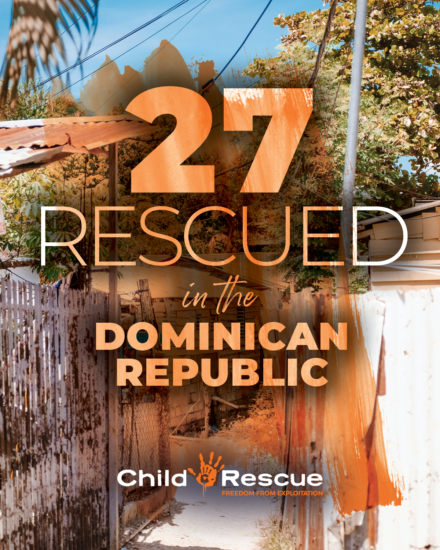 27 rescued in the Dominican Republic
---
Our collaborations with law enforcement over the summer rescued 21 children and six adults in the Dominican Republic.
Read more

Our agents in the Dominican Republic have been busy! Working in collaboration with law enforcement, our teams were part of 20 operations that rescued 27 people between 8 and 34 years old.

19 perpetrators were arrested in these operations.

To read more about our increased caseload in the area, click here.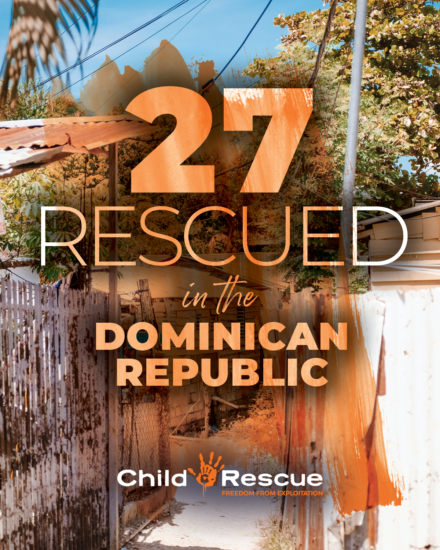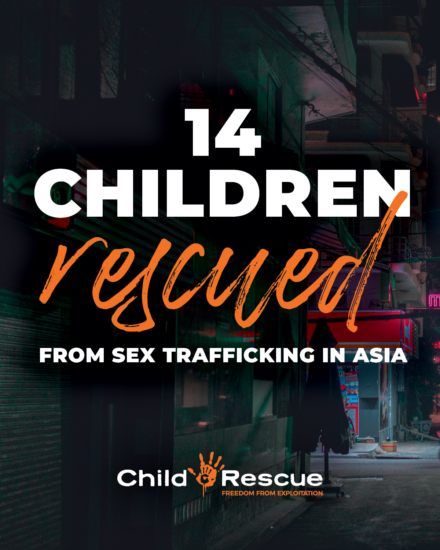 14 children rescued from sex trafficking in Asia
---
14 girls, all between the ages of 13 and 17, were rescued from sexual exploitation.
Read more

Most of these children, who are now safe in one of our Residential Care homes, were forced to sell their bodies just to keep from starving. To learn how we offer freedom in these situations, read here.
Load More