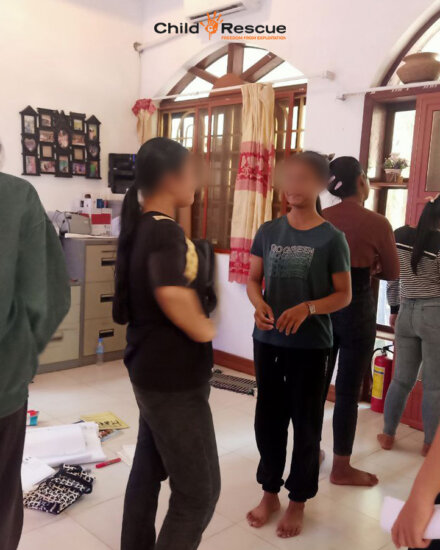 Cambodian girl goes to 8th grade instead of bar work
---
The 16-year-old was about to start work in a beer garden, a business in the region known to groom young girls for sexual exploitation.
The child, Chantu, was discovered by our field agents who worked with her mother to ensure the girl's safety. Often families are unaware of the risks associated with these jobs so our teams spend dedicated time providing parents with awareness training. Chantu enrolled in our program after rescue and attended our Empower class (pictured) which bolstered her sense of self worth. The financial assistance provided by our program has helped to offset initial education costs and she is now attending school in grade 8.
Name has been changed to protect her identity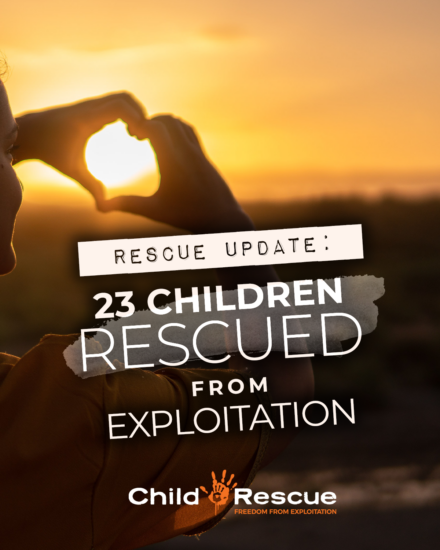 23 Children Rescued from Exploitation
---
21 children, ages 12-17, were enduring exploitation to survive. Two 7-year-olds were rescued from the generational impact of sexual exploitation.
Read more

Children who grow up with an exploited parent are often subjected to exploitation themselves. Our teams work with adult mothers to ensure their young children are kept safe from exploitation. Often, the mothers choose to step into a life of freedom as well! We are thankful to have the opportunity to end this cycle of exploitation.

All 23 children joined our Community Care program. In our program, they will be assessed to determine what necessities, education or vocational training is needed to keep them moving toward freedom!

We were honored to announce our work in Kenya earlier this year publicly! You can learn more about Kenya, a beautiful land of contrasts, here.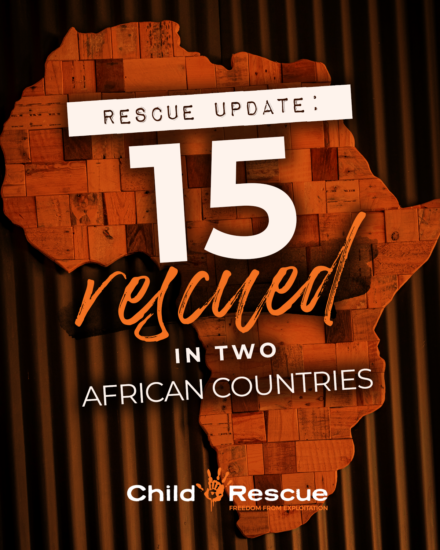 15 children rescued
---
15 children rescued across two African countries!
Read more

Most of the children, ages 7-17, were forced into exploitation to survive—including one 8-year-old boy. Children trapped in this type of exploitation are often orphaned or the breadwinner of their family. These brave children cannot earn an income and are forced to sell their bodies for survival to feed themselves and their families.

All these children entered our Community Care program, where they'll receive food packs for their families and an opportunity to attend school or receive vocational training as part of their individualized Freedom Plan™.

Join our team of Freedom Fighters to find and rescue more children.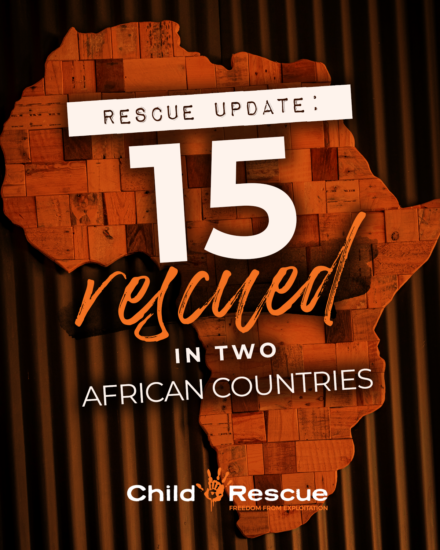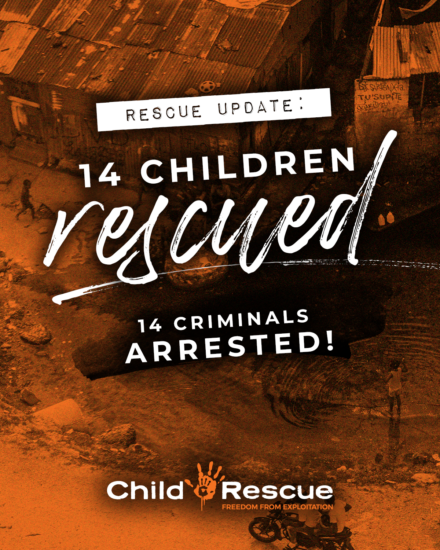 14 Children Rescued, 14 Criminals Arrested!
---
14 children were rescued in the Dominican Republic.
Read more

The children, all between 6 and 17 years old, were victims of sex crimes. Each case was prosecuted separately. Thankfully, every abuser was arrested by police.

One of our agents in the Dominican Republic is a clinical psychologist who works directly with survivors to help them heal and move forward in life. You can read more about her impressive resume and vital work on our blog.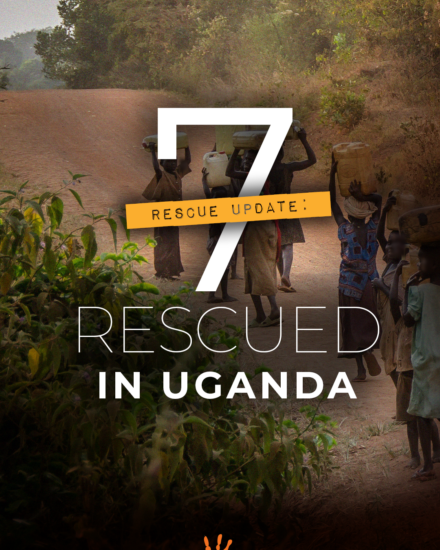 Seven individuals in Uganda chose freedom!
---
These 16 to 18-year-old girls and young women bravely said "yes" to our agents' offer, leaving behind a life where they had to endure sexual exploitation to merely survive.
Read more

Six survivors entered our Community Care program, and one came to live in our residential home. Each girl will receive an individualized Freedom Plan™ that meets their basic needs while offering educational and vocational opportunities, helping remove them from the life of trauma they were forced to endure.

Check out a survivor's story to get a closer look at what type of circumstances lead to rescue in the region.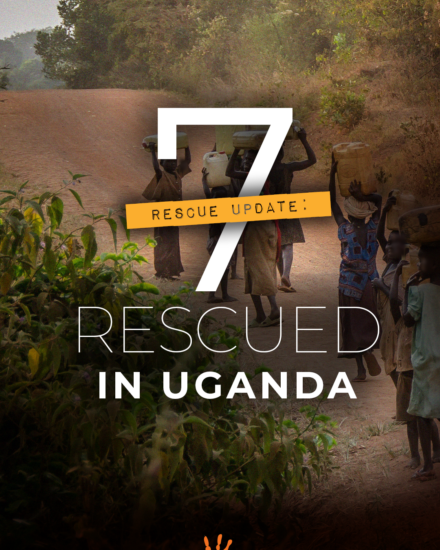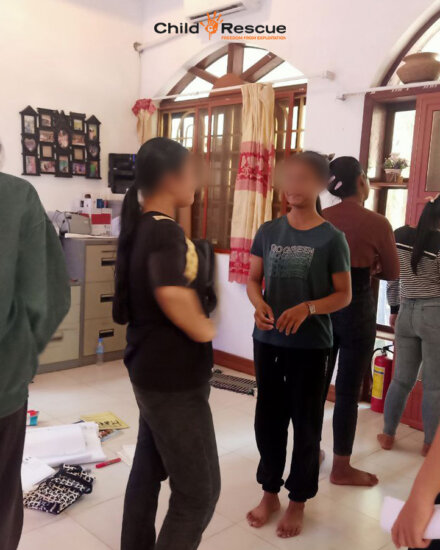 Cambodian girl goes to 8th grade instead of bar work
---
The 16-year-old was about to start work in a beer garden, a business in the region known to groom young girls for sexual exploitation.
Read more

The child, Chantu, was discovered by our field agents who worked with her mother to ensure the girl's safety. Often families are unaware of the risks associated with these jobs so our teams spend dedicated time providing parents with awareness training. Chantu enrolled in our program after rescue and attended our Empower class (pictured) which bolstered her sense of self worth. The financial assistance provided by our program has helped to offset initial education costs and she is now attending school in grade 8.

Name has been changed to protect her identity
Load More