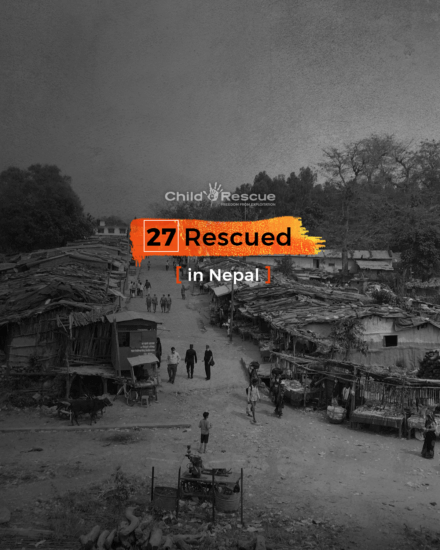 27 rescued in Nepal
---
Among those rescued were nine children ages 13 to 17, a mother and her toddler as well as a 22-year-old man.
Our agents rescued girls as young as 13 years old who were being lured across the border by traffickers promising marriage, jobs or shopping opportunities.
Our team assisted in the rescue of a 22-year-old man from labor trafficking and provided him with counseling before reuniting him with his family.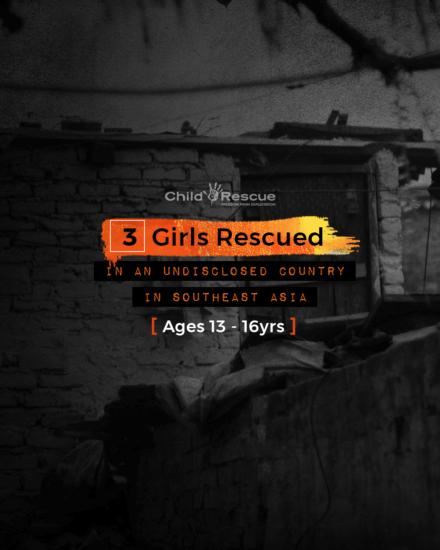 Three children rescued
---
Three girls, ages 13 to 16, have been rescued in an undisclosed country in Southeast Asia.
Read more

Two were being exploited after pursuing job opportunities found through social media which turned out to be sex trafficking schemes.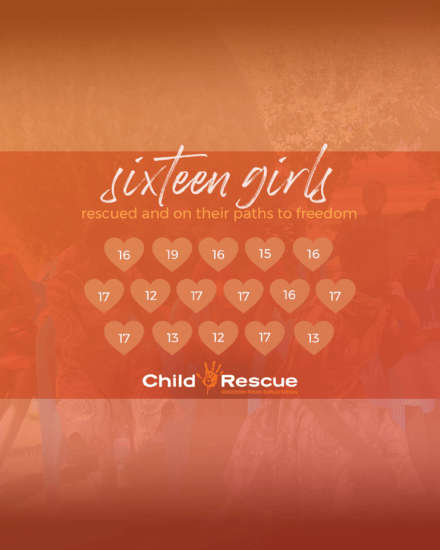 16 girls rescued across three countries
---
We welcomed these 16 new girls, ages 12 to 19, into our reintegration programs in Cambodia, Uganda and an undisclosed country in Asia.
Read more

Our agents found the children selling themselves to survive within their communities or exploited within the commercial sex industry.

Nine children have come to live in one of our residential homes and the others have enrolled in our community care program.

The survivors will receive care and counseling as they follow their individualized freedom plan with help from their caseworkers.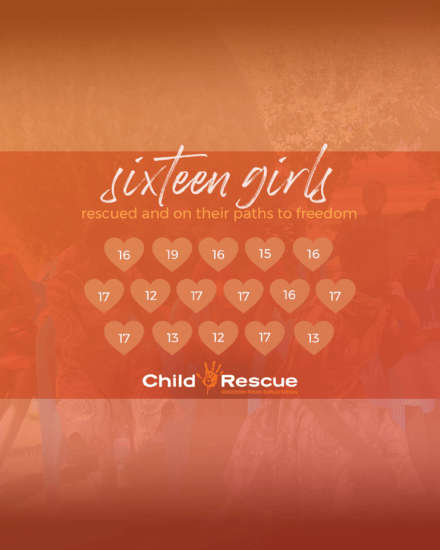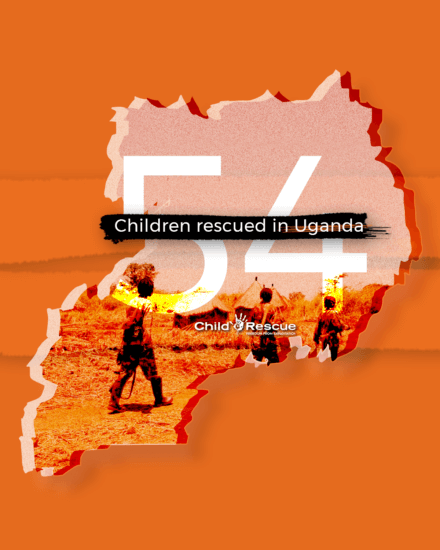 54 children rescued in Uganda
---
The survivors, including five boys, entered our reintegration program.
Read more

Of those rescued, 40% had been displaced from their living situation at least twice. All were being sexually exploited in order to survive or support their families.

Our residential and community care reintegration programs in Uganda provide group and individual counseling, meals, access to education and vocational skills training.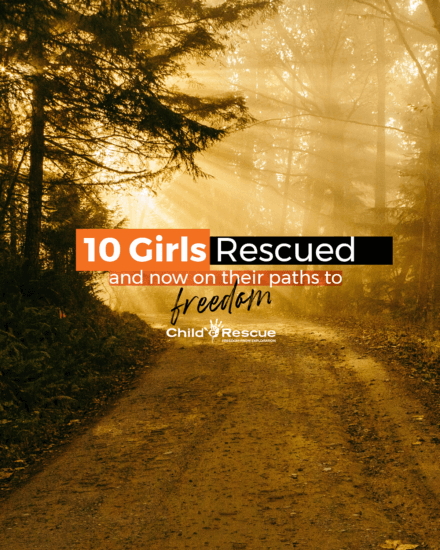 Ten girls rescued and on paths to freedom
---
Covert rescue operations in Cambodia found and freed nine children and a young adult.
Read more

All ten girls accepted our offer of freedom and enrolled in our community care program.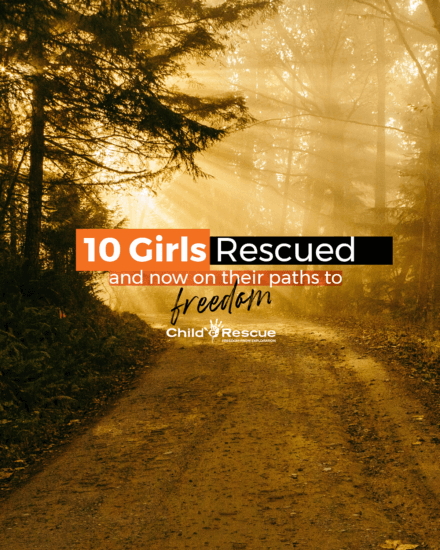 Load More