Destiny Rescue has rescued and cared for over 70 survivors in Cambodia over the past two years.
Most were found in beer gardens and karaoke-television (KTV) bars, establishments where girls sit with men and serve them beer late into the night. Customers can also pay to take the child out of the bar and use her for sex.
Once rescued, survivors enter our residential shelter or are enrolled in our community care program.
Many survivors walk out of our services transformed. Lina, an 18-year-old survivor, said it wasn't easy but she is now shining bright.
I was faced with difficulties and challenges with people around me until I found my goal," she said.
Lina is one of three girls in our residential home who stepped forward last month to share their stories. Since pseudonyms are used to protect identities, we chose three nicknames that translate to kinds of light in Cambodia's language, Khmer.
Each of these brave survivors is a radiant light, a testimony of hope and transformation.
---
Lina
[moonlight]

A year ago at age 17, Lina was in a difficult place. Her mother, a widow, lost her job when COVID-19 struck the country and they desperately needed an income.
To support her family, Lina worked in beer gardens and KTV bars. Our rescue agents found her and helped rescue her from those dark places. Lina was thankful she could walk out from that situation and have freedom.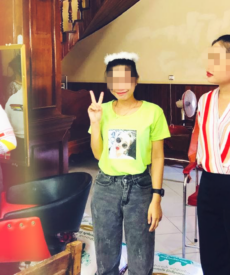 Lina came to live in our residential home in Cambodia where she learned many things. She learned about her emotions and the effects of trauma, how to grow and allow herself to heal. In addition to classes that teach important life skills, Lina took a health class and received internet safety training. She also pursued salon training alongside other skills.
Lina was deeply interested in learning more about God and Jesus Christ. The staff provided Bible classes and she joined them at church to see if God was real. As she kept seeking the Lord and learned about Christianity, the Holy Spirit touched her heart and healed the past experiences in her life. She felt God was faithful and merciful for all people, and decided to believe in Him.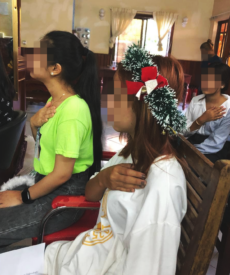 During this time, Joe, Destiny Rescue country manager in Cambodia, stepped into the team and had a significant impact on Lina. She saw him declare with words and actions that God is real and He loves his people.
Joe offered to disciple and baptize anyone who was interested. Lina put up her hand and declared, "I believe in Christ Jesus as my saviour and proclaim that He is the son of God."
She got baptized in January.
Recently, Lina graduated from vocational training. She said, "It is not easy to get to this point…I would love to encourage my next generation to be strong and to work through the hard times."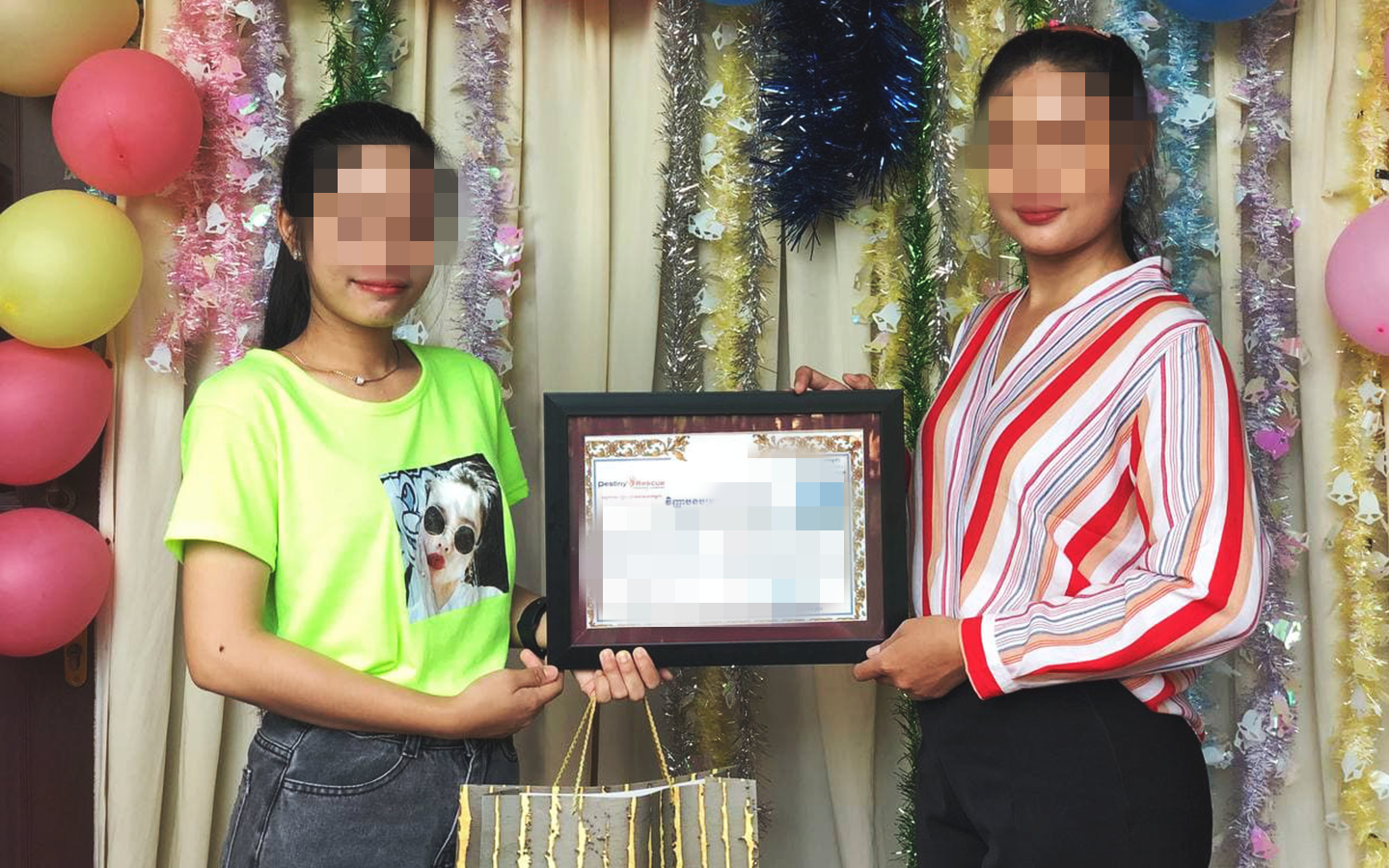 After graduation, Lina had an important job interview and our staff helped her prepare. "I would love to say thank you to all the Destiny Rescue staff who have been trying their best to help me and my friends here."
She passed the interview and now is the stock controller for a private construction company. With careful attention to detail, she keeps records of the company's transactions and inventory.
As gathering restrictions relaxed and churches opened their doors again, Lina was passionate and sought out churches. She now attends church alongside some Destiny Rescue staff. Lina is happy, and we are happy for her.
---
Chaiya
[beautiful light]
Chaiya was rescued when she was 16 years old in February last year. She lived in our residential home where her journey was not always easy. She persevered and attended salon training in addition to her core classes.
She shared, "I am thankful for Destiny Rescue staff who helped and taught me about life and goals and about my future. I am able to see it now. I will continue to use all the tools I learned from Destiny Rescue, which are leading me in the right direction towards my destination."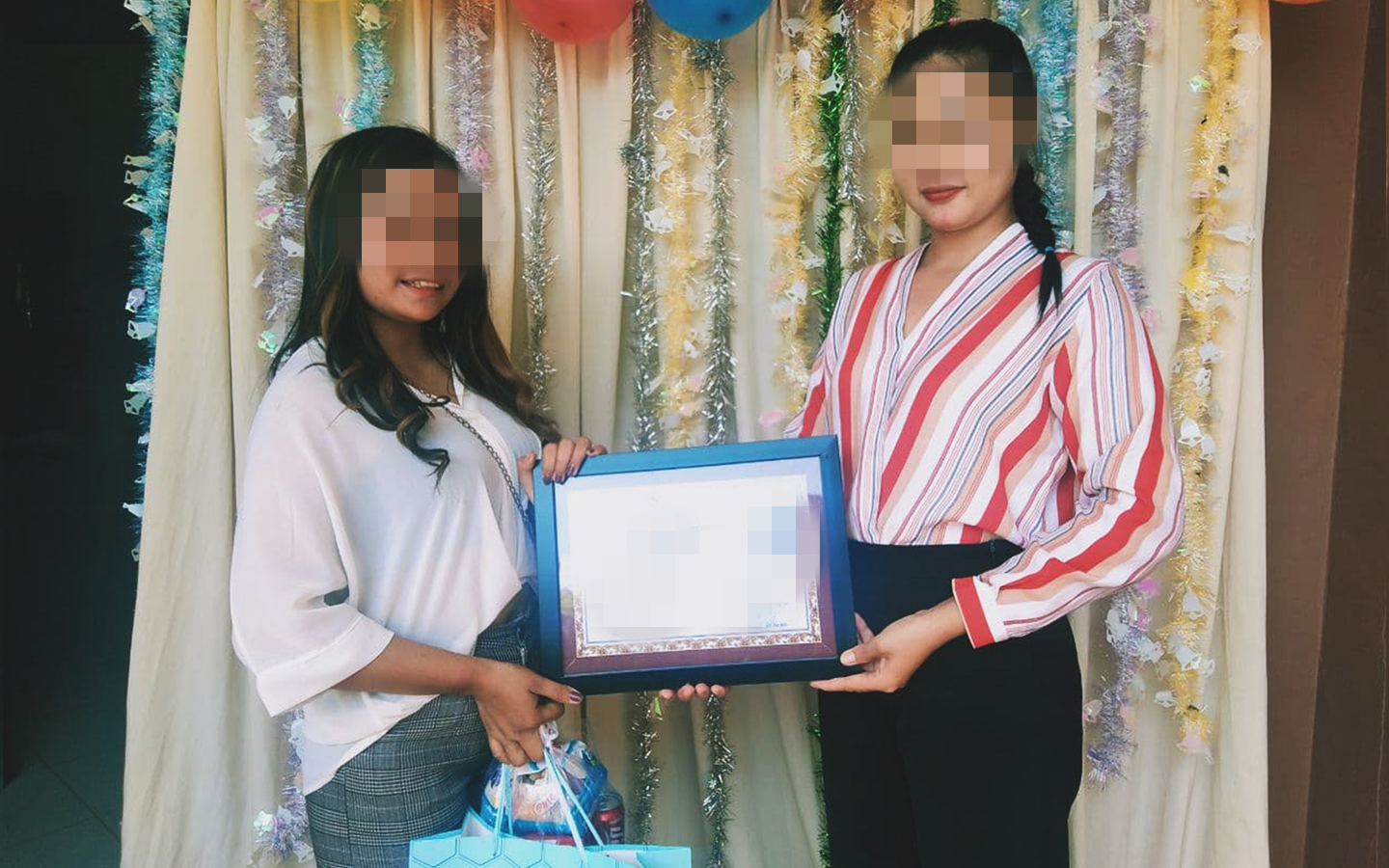 She talked about learning salon skills and said, "I am happy and thankful for it. I hope other girls will try their best and learn the skills they want for their future."
After she graduated from salon training she scored a job at a salon! We're so proud of Chaiya's transformation and her confidence in her new future.
---
Ari
[sun]
Last year, our rescue agents found little Ari working in a beer garden at age 15. She was working in this dangerous place because of her family's financial needs. She would do anything she could to help them.
she felt
WARM &
WELCOMED
She came into our residential home and was overjoyed to receive our support and love. She felt warm and welcomed into the Destiny Rescue family when she entered our home, calling staff mum and dad.
Like the other girls in the home, Ari received food, medical care, counseling and a caseworker to help meet her specific needs.
Ari studied in all of the classes offered at the home including emotional and physical health classes, internet safety and life-skills training. She also graduated from our salon training program.
During her time in our home, she was also baptized by Joe.  She had not experienced Christianity before this and asked many questions to make sure Jesus was real. Her heart is joyful with the word of God and continues to dig deep to understand more of the Bible.
She said, "When I have a good opportunity, I will take that opportunity for my life. I am so thankful for Destiny Rescue who have helped me and taught me many things in life. I will continue to learn and appreciate it."
After graduation, she got a job at a sandwich shop where she safely earns a fair wage. She is helping her family financially and supporting her younger brother's education.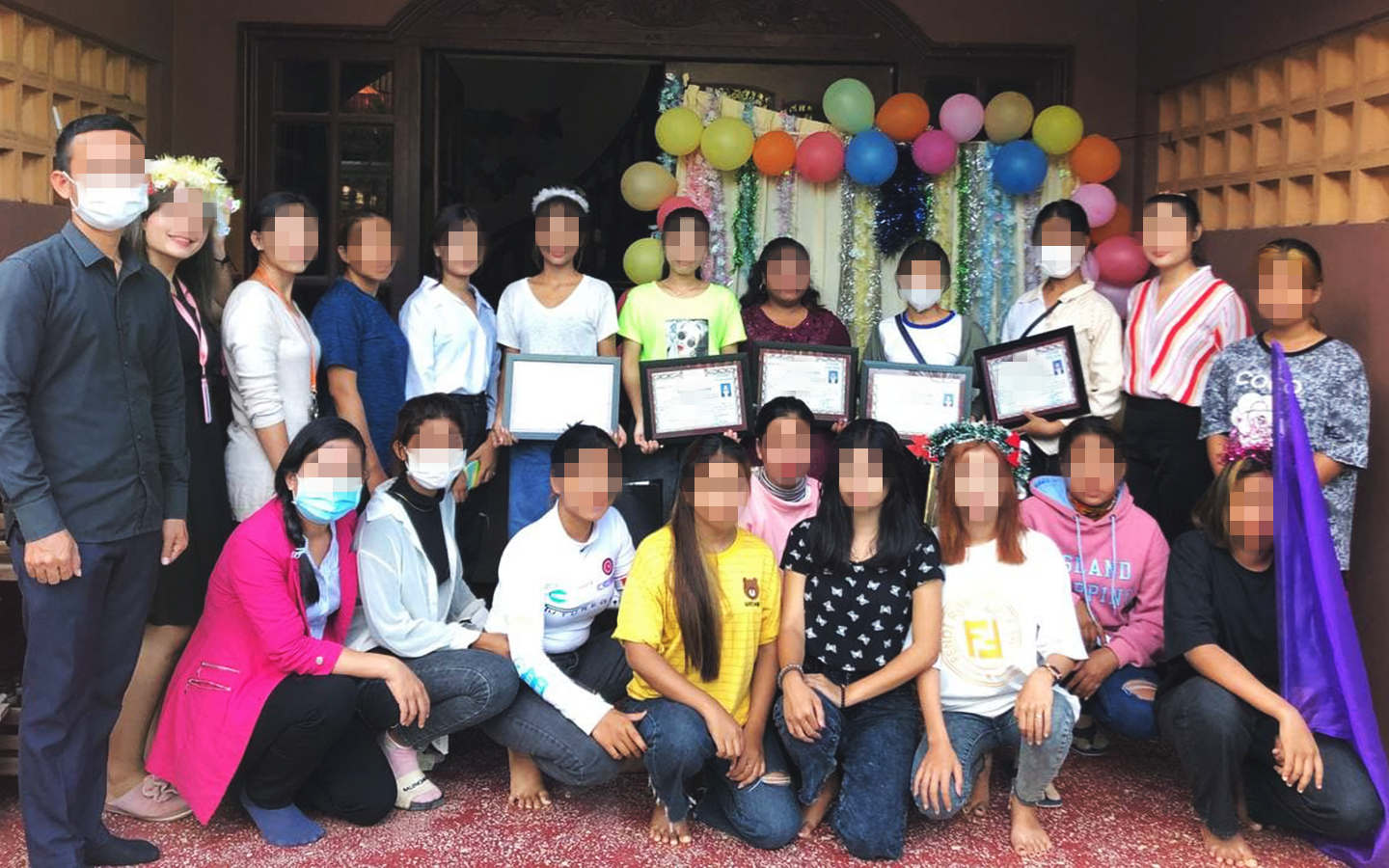 We are incredibly proud of all of the survivors working hard in our programs and beyond after graduation. They truly are bright lights and are worthy of celebration!