Picture this: Under the gaze of the planet's tallest mountain, Mount Everest, a teenage girl grips her smartphone while leaning against the mud-brick wall of her shack in a village in Nepal.
In rugged farmland outside, she watches her parents farm rice for four dollars a day. She wishes to help them financially but has poor education, leaving school at 13, and jobs are scarce across the country.
But her phone vibrates, brightens, and a message appears from a charming young man. He's a dreamboat in their conversations, asking questions and listening to her pour out her heart – including struggles.
After a few months, he offers her a well-paying job in a neighbouring country. Believing a life of security is a bus ticket away, she packs her bags.
This scenario is similar for nearly 300 girls and women our organisation has rescued this year at borders circling Nepal. Many were offered a false job, marriage or travel opportunity by human traffickers often on social media.
Mona, our caseworker in Nepal, says it is "so easy" for traffickers to bait poor girls in the country to travel abroad.
"It's pretty common to become friends with random people through social media and start messaging. Even educated Nepali friends will share personal things with complete strangers," she says.
Social media hits the villages
Nepal, sandwiched between China and India, is home to about 28 million people.
About 80% of citizens live in villages in rural Nepal, often built on mountainous terrain. It's tricky to travel to and from rural areas because the roads are windy, poorly paved or made of dirt.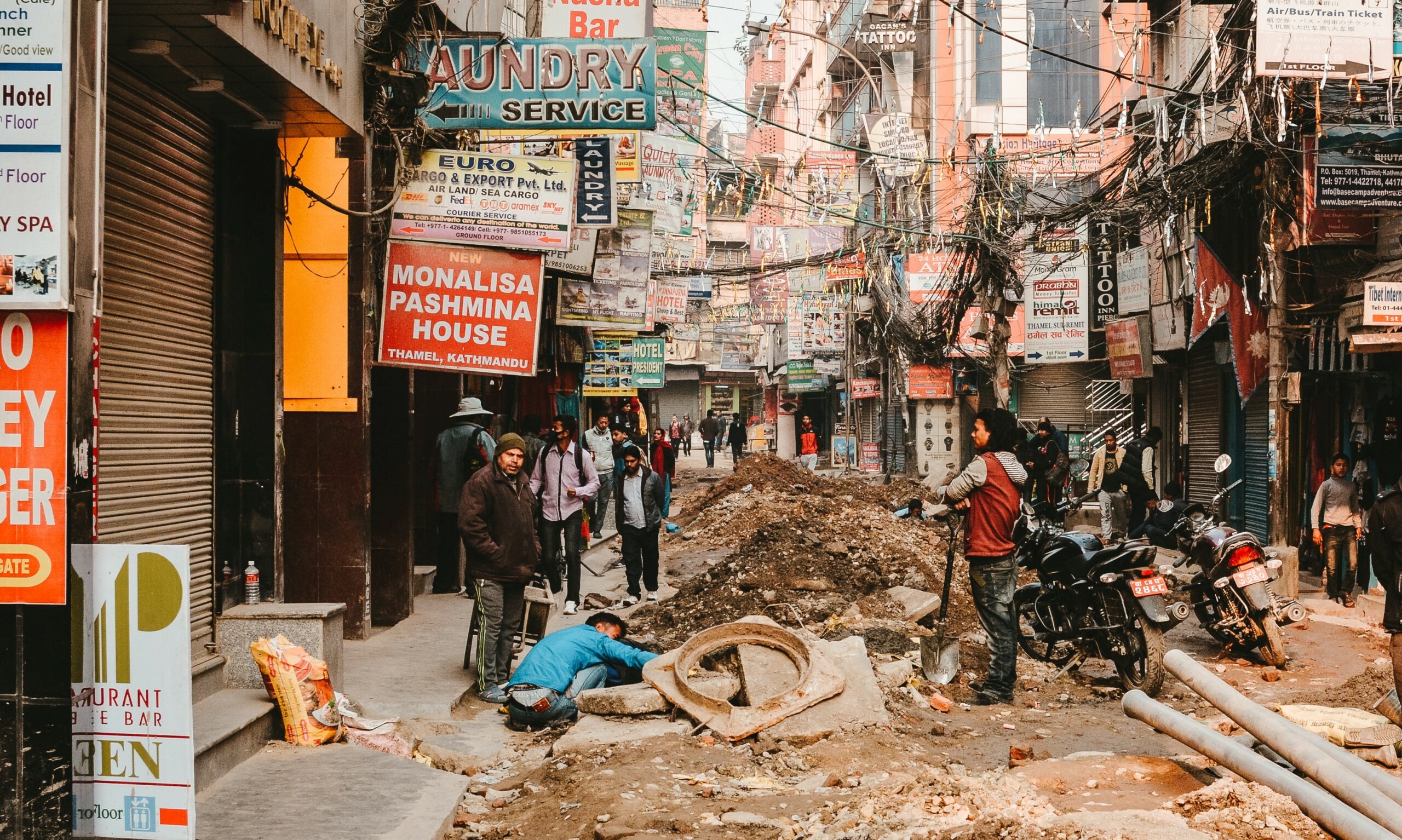 Nepal is also a hub for human trafficking. Nearly 35,000 citizens were trafficked in Nepal in 2018, according to an article in 2019 by The Kathmandu Post, a Nepal-based newspaper. Of this number, 15,000 were women, and 5000 were children.
Child Rescue has been contributing to countering the crisis this year.
Our team rescued 330 women and girls between January and June. Of them, 88.5% were rescued at borders around the country. Our border agents interviewed over 9000 travellers at our 14 border stations in Nepal. Those interviews lead to just under 300 rescues at the border.

Five percent of survivors met their trafficker through a cold call at home, 9% at work and 34% in their village, often when walking home from school.
Yet the biggest chunk, 45%, met their trafficker via social media.
Mona says girls in rural Nepal are increasingly using social media, after an uptick in smartphones and access to electricity around the country.
It has become much more common with people in villages," she says.
According to global finance institution the World Bank, 90% of Nepali citizens had electricity in 2019 compared to 60% in 2009. Climbing alongside this statistic, the number of mobile internet users in the country rose 11% to 14.65 million in 2019, according to The Kathmandu Post.

Village girls might sink their teeth in safe content, like videos of dancing, on social media platforms Facebook, TikTok and IMO. But there are dangers online, Mona says, like pornography and meeting strangers.
The latter is the chief cause behind trafficking in Nepal.
The first text
To begin grooming a girl or woman using social media, traffickers will often message them and begin a three-month conversation before inviting them to meet in-person. Though, this duration can span between two years to one month or even 10 days.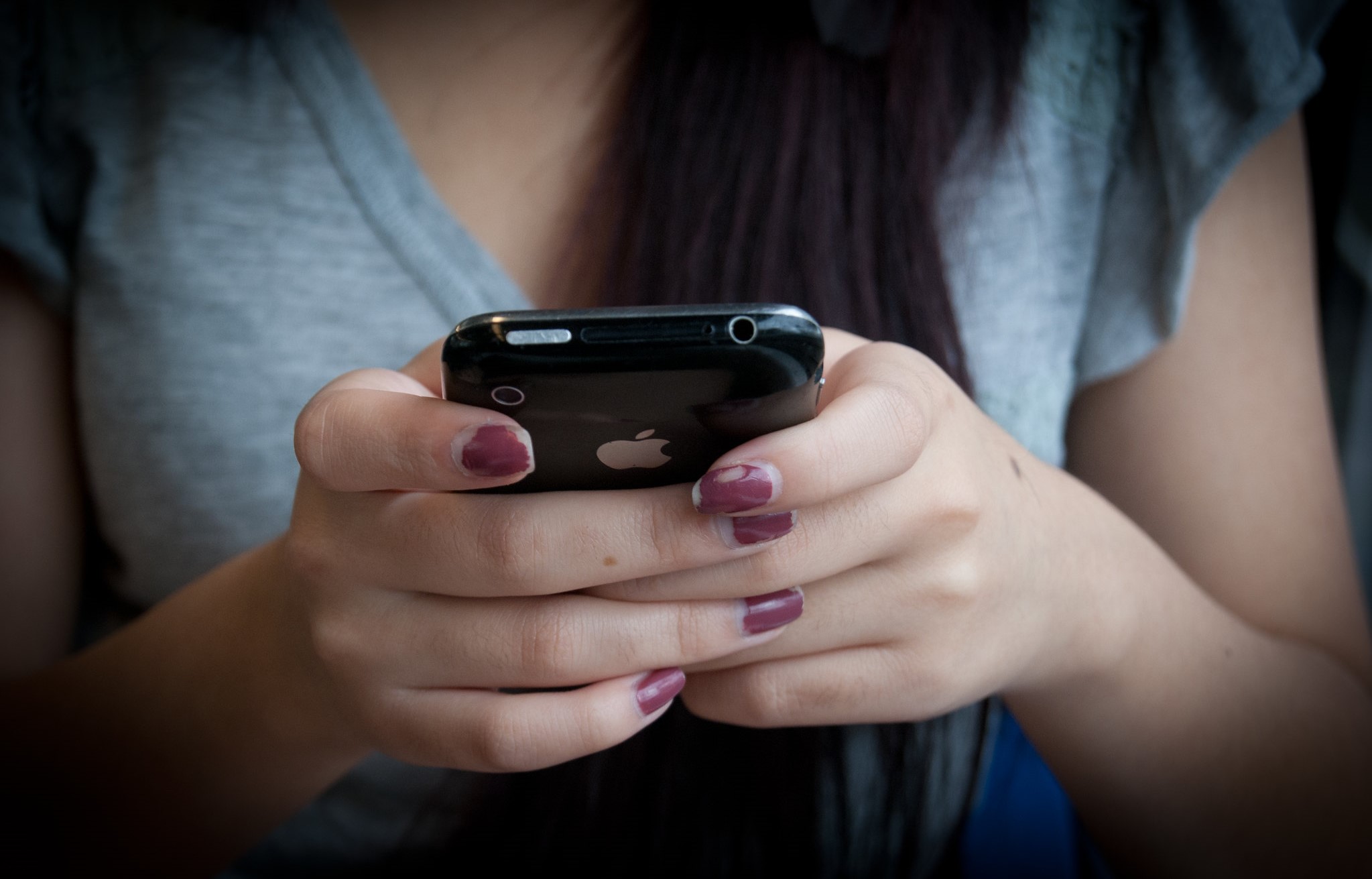 Traffickers reaching out to victims is a method known as "hunting," according to a report last year by global anti-crime agency United Nations Office on Drugs and Crime [UNODC].

Traffickers don't blindfold themselves and pick girls to hunt, instead they strategically target those who are young, and emotionally and financially vulnerable.

Traffickers online, known as cyber traffickers, present themselves to their victim as single, in their 20s and from a neighbouring country. In reality, they're often part of a small ring of traffickers, comprising three or more staff, UNODC says.
Traffickers use social media to message girls because they can take advantage of public information about them, like their name, age or hobbies. It also allows traffickers to leapfrog the need to plane, bus or hike abroad to meet them. Instead, they send a message online.

Traffickers mainly target children and young adults. Of the nearly 300 survivors rescued this year so far, most were between ages 16 and 20. Only 20% of survivors were adults – a few as old as 40.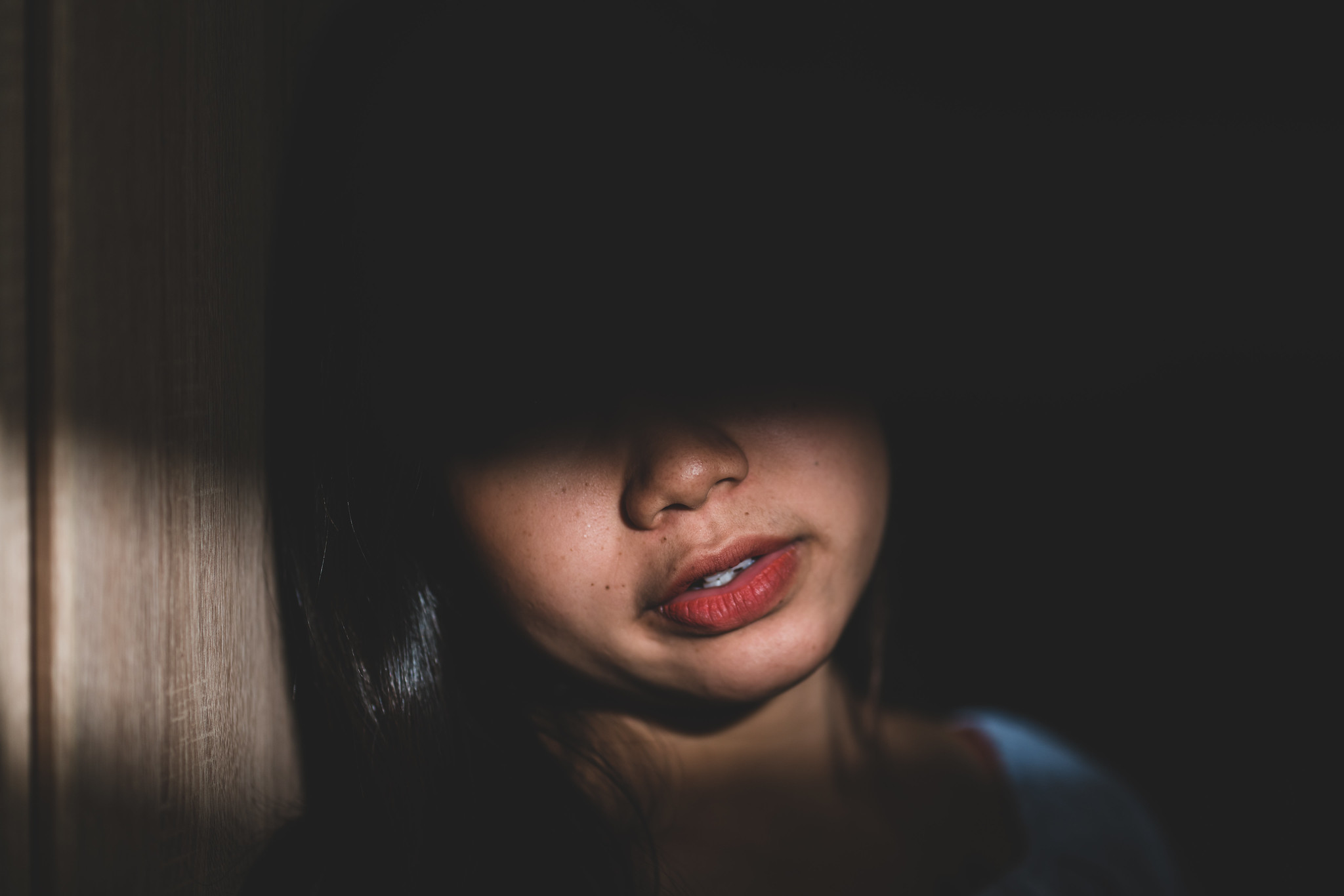 Children are easier than adults to manipulate because they're likely in search of "acceptance, attention and friendship," UNODC says.
Once a trafficker has introduced himself to a girl or woman online, they'll ask about their life story, typically leading to the unveiling of two needs: a romantic relationship or employment.
Traffickers pounce at the opportunity to offer them an antidote to their need to lure them to another country.
In the thick of a lockdown in Nepal last year, traffickers increased their social media usage to lure girls abroad compared to when the country was open.
Typically, traffickers took advantage of girls who were restless – following their school or workplace closing – and would offer them a job. The number of trafficking cases involving social media rose from 21% to 50% between the three months before and after the country's first lockdown early last year.
The dream job
About 37% of survivors in Nepal this year were baited to travel abroad by the false promise of employment. Work is gold in Nepal as there is a drought of available and paid jobs, especially for girls facing gender discrimination.
Four in ten jobs are paid in Nepal, according to a report last year by the World Bank. Plus, the country should be creating 500,000 new jobs each year but is making only 380,000, Walk Free Foundation says.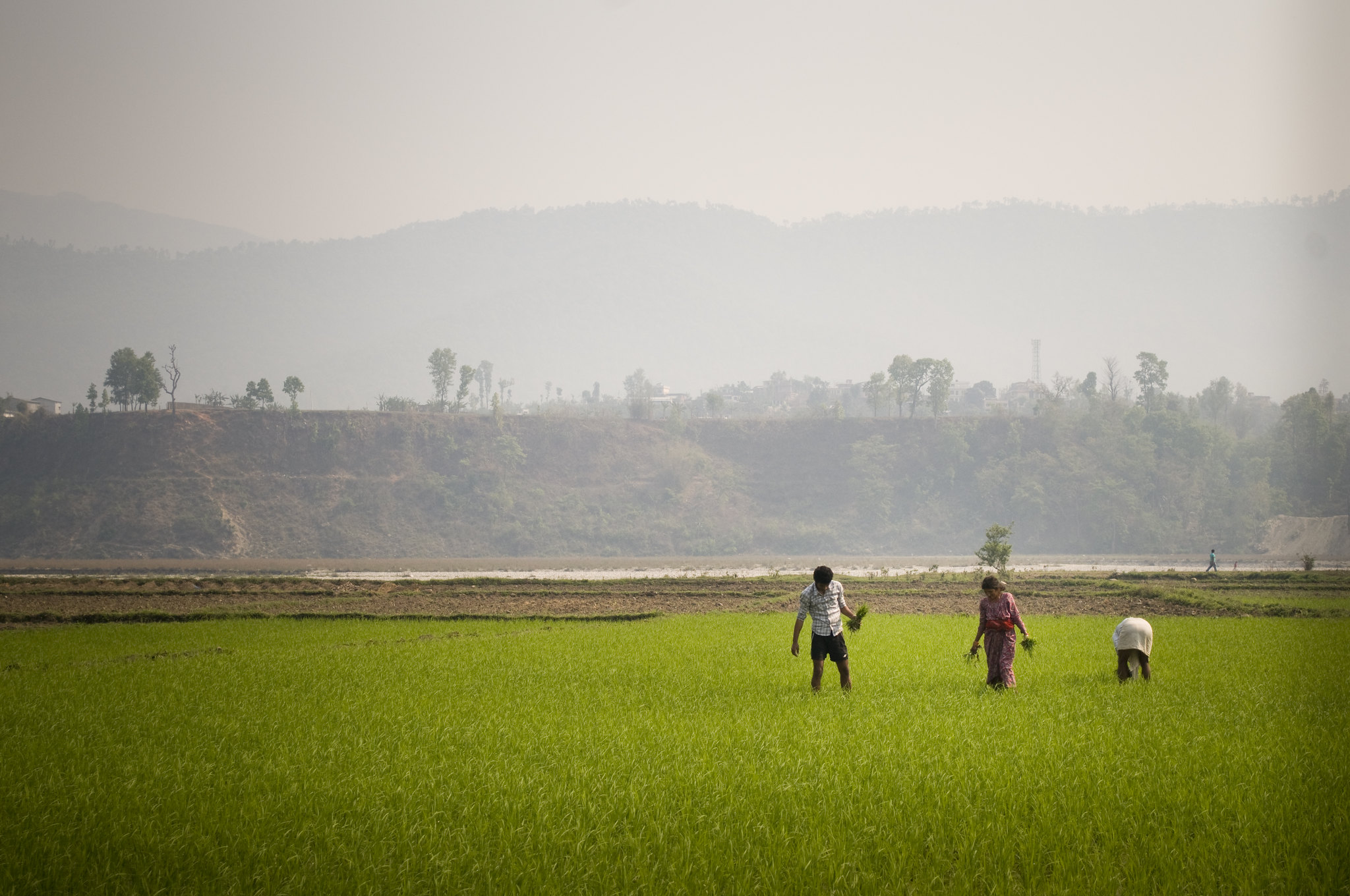 Traffickers are not only offering paid employment to girls in Nepal but sometimes jobs earning twice their parent's income of between 8000 to 10,000 rupees a month, about AUD$113. Some parents make about $45 a month.
When employing this strategy, some traffickers extend the job offer to their target's sisters and friends. Excited to share their good-fortune, the target unknowingly becomes a recruiter and happily gathers others to travel abroad too.
Love is a stone's throw away
About 42% of survivors rescued at the border were promised false marriages by their trafficker.
Nepali girls and women can view marriage as financial security for their future. Traditionally, females are seen as caregivers in society, farming, fetching water and finishing house chores, while men are breadwinners.
While messaging on social media, traffickers often discover a girl or woman is single or in an abusive marriage – potentially following an arranged or child marriage. The traffickers will reveal their interest in their target before suggesting they get married abroad.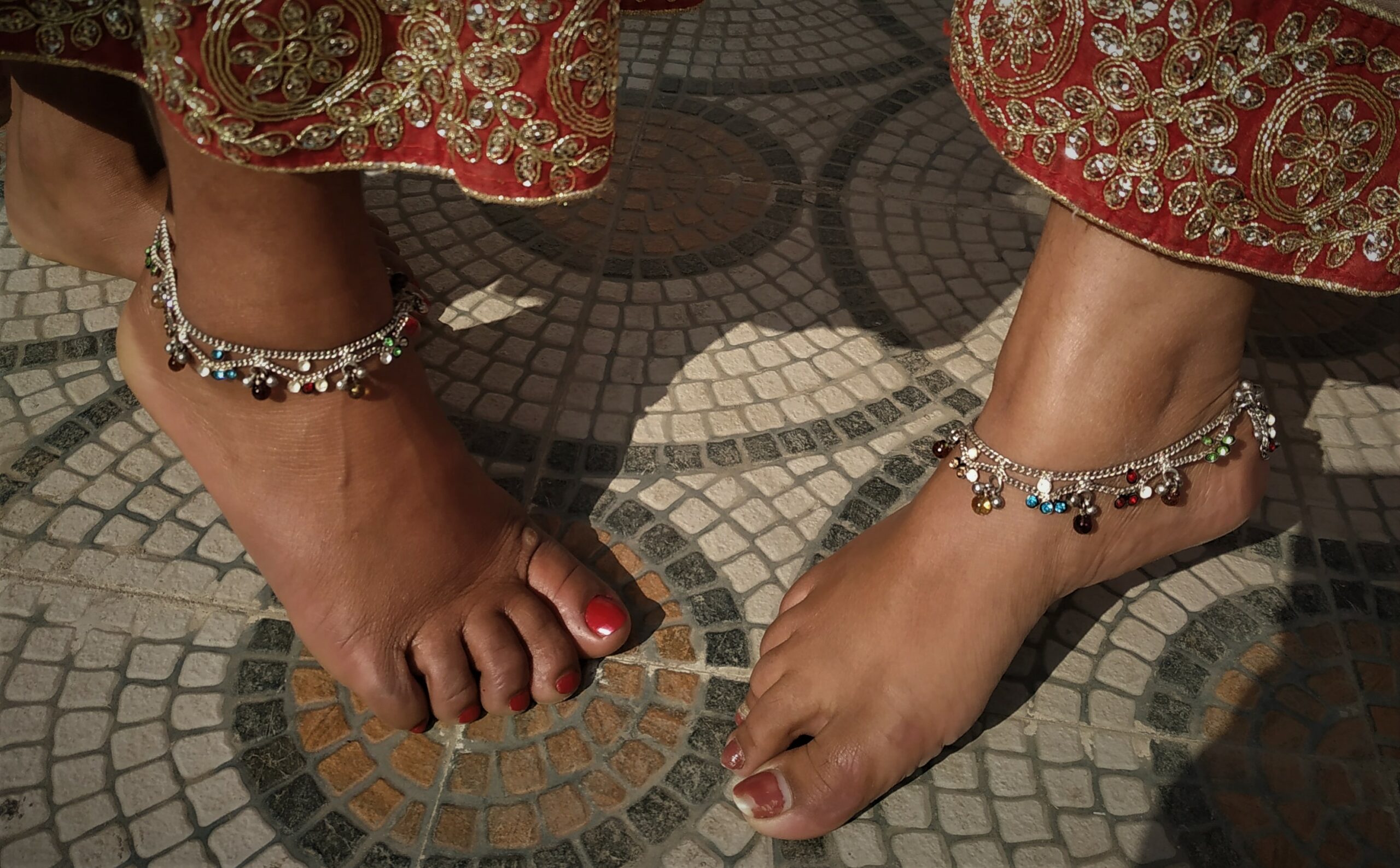 While a seemingly bold move, migrating for marriage is common in Nepal. Two-thirds of women, who were migrating from Nepal in 2016, left for marriage, according to the Ministry of Health Nepal.
On top of marriage and employment, traffickers have also offered survivors false promises of travel and shopping opportunities abroad. Nine percent of survivors tried to cross the border for travel and shopping this year.
Blackmail
In extreme cases, traffickers have blackmailed their target when employment, romance or shopping wasn't enough to lure them into another country.
One trafficker threatened a survivor with an ultimatum, saying he would estrange from her if she did not cross the border. Another threatened to kill himself. He sent a picture of a broken arm to his victim, pretending it was his arm after a failed suicide attempt.

Sometimes these guys become close, ask for photos and then use those inappropriate photos to blackmail them," Mona adds.
Dark places
For a trafficker, it is vital for a girl to cross the border, especially if the trafficker has invested two years manipulating her on social media.
Once outside her home country, she is more vulnerable to the trafficker's control, typically lacking identification papers and the ability to speak a foreign language.

Not far from the border in Nepal are large brothel districts where girls can be held and sexually abused day and night.
The girl is also a valuable online commodity in the eyes of the trafficker. According to UNODC, a trafficker once sold one victim of sexual abuse with 100 customers online within two months.
Many traffickers, who have coerced a girl into crossing a border, must still get past our organisation's border stations dotted around the country.
The final moment
Our organisation has 14 border stations in Nepal, featuring blue-painted booths where our border agents, all women, conduct about 50 interviews a week at each station.

Border agents filter through thousands of travellers between as early as 7 am to as late as 10 pm seven days a week. Between 2 to 4% of the interviews lead to a rescue of a trafficking victim.
In attempts to sneak past our security, traffickers coach girls to lie to border agents.
If the girl is travelling alone, she might tell our agents she is travelling to fetch food or visit a friend. If the girl is with the trafficker, sometimes they'll say they're siblings.
Border agents, however, have a nose for deceptive stories and will often split the trafficker and girl to cross-examine their justification for crossing. Agents also teach girls about the reality of being trafficked on social media.
This tactic has resulted in rescuing hundreds of girls and women from being a short walk away from a life of sexual abuse in a foreign country.
It can be challenging to bring the trafficker to justice because the survivor or her parents often won't file a case against them. If the trafficker wasn't with the girl when crossing, the trafficker can turn his phone off or block the survivor on social media, making him impossible to find.

More safety nets
We wish to build as many as 40 border stations around the country to shrink the issue of child sex trafficking in the country, especially as social media now bleeds into rural communities in Nepal.
Our organisation is planning to develop five stations next year. If you would like to help stop girls from falling for the traps set by traffickers on social media, please consider donating today.
Names have been changed to protect identities