Fiona has been walking in freedom for over a year. Her life is now full of hope, and she displays qualities of strength and leadership—a stark contrast to the despair in her downcast eyes when she first walked into our office in April 2021.
Alone and afraid
Like many children in war-torn Uganda, Fiona experienced a childhood filled with loss and hardship. Her mother became ill and died before Fiona turned 10 years old.
I was left with no one to take care of me or even anywhere to go," she said.
Fiona walked home from the hospital after losing her mother and found her former residence locked up because they were three months behind on rent. Her mother had been a prostitute, and she knew no other relatives—not even her father.
An older woman in the village took care of Fiona, but this act of generosity came with danger. Her caregiver's male relatives would attempt to rape Fiona, and their advances escalated significantly after the older woman passed away.
"On one fateful day, I decided to leave her home because the sexual advances were too much," Fiona said. She fled the only home she had left and joined a friend on the streets.
Her friend was already in the sex business, and Fiona had no other way to earn an income to survive. She felt she had to join. After this, her life became even more difficult.
"I was introduced to the use of drugs and alcohol," she recalled. Fiona's new reality was a constant stream of different men using her body in exchange for a few dollars. As she recounted one particularly painful experience with a client, she said, "[He] left me there… I went and used dirty water to clean the blood off me."
Another time, late in the night, while she was at a disco bar (a business known for its association with the sex industry), she was gang-raped in the bathroom by several men.
After sharing these memories, she told us, "My life was so miserable that I was even ready to die."
Slowly, slowly
When she was 16 years old, Fiona heard about our organisation from a lady in her community but remained skeptical. "She tried to convince me that there is an organisation that would make my life better, but for me, I had lost hope," Fiona said.
In the past, she had registered for support through various organisations but had never received any assistance.
"She then came back to me for the second time, encouraging me to give it a try," Fiona said.
She relented, believing nothing would come of it.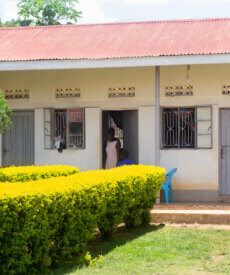 But when she visited our office and met a Destiny Rescue rescue staff member, she was pleasantly surprised. "He welcomed me very well and shared with me the word of God, and I ended up giving my life to Jesus and immediately I felt some hope," she said.
Although leaving her former life on the streets was difficult, Fiona persevered in our program.
Pictured: Office where Fiona was first greeted
I started seeing a future coming in my life, and slowly–slowly, I started dropping a lot of that which used to tie me."
Breakthrough
Enrolled in the community care program, Fiona began attending the Empower trauma rehabilitation program and a discipleship class, which became catalysts for her freedom.
"One day, they shared a Bible scripture from Ephesians 5, which talks about 'living a holy life'. This has been the greatest turning point in my life," Fiona told us. "From that, I felt a breakthrough from the bondage of sexual business and into my freedom."
Today
Fiona completed her tailoring training from January to August 2022 and continues to flourish and grow. Once national exam results come in, her class will graduate and she will receive a tailoring package with a sewing machine and materials to help her start her own business.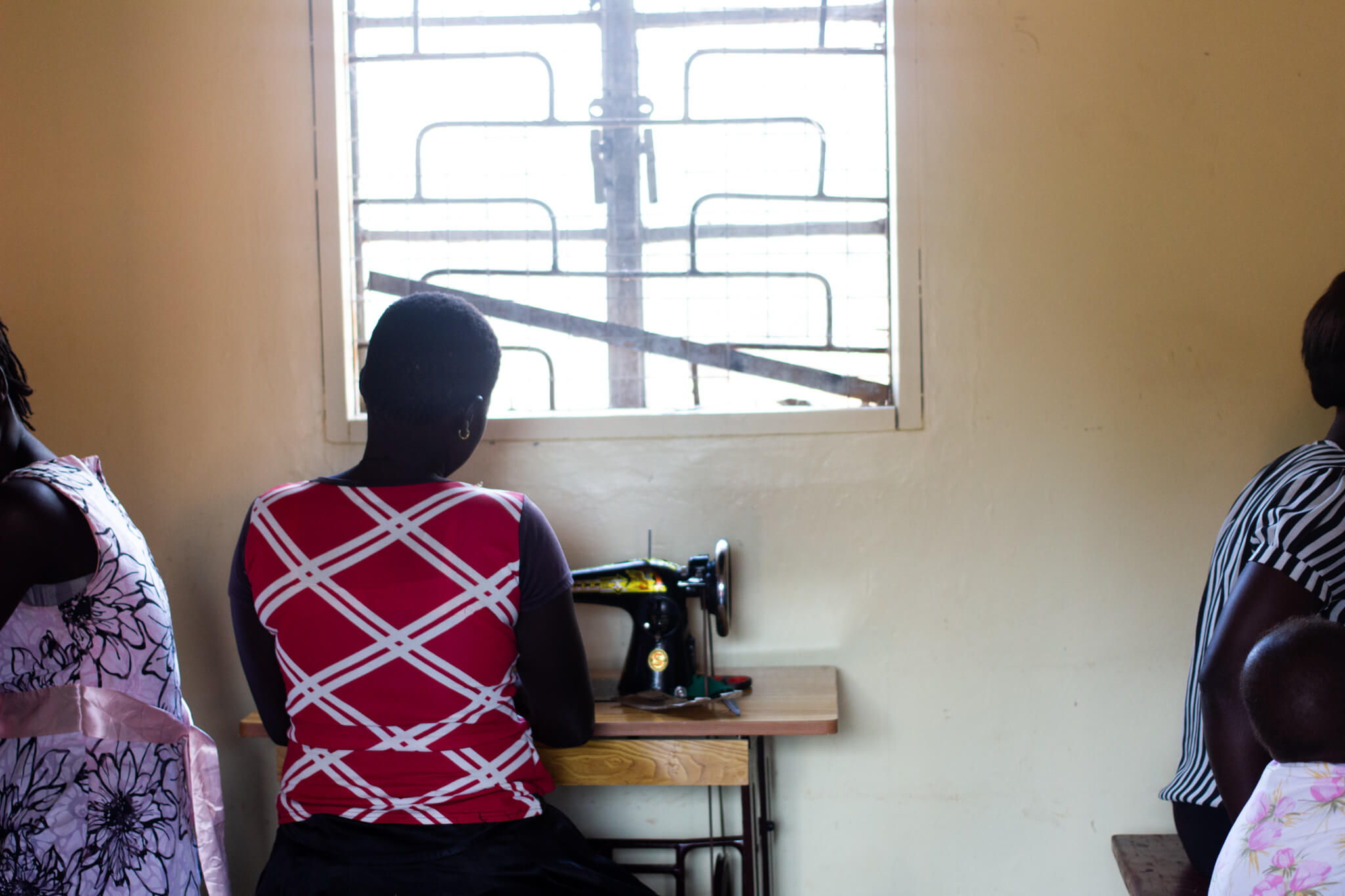 If you looked into Fiona's eyes today, instead of the cold gaze of someone hardened by a life filled with brutality, you would see gentleness, compassion and understanding.
Her life is not hopeless, and she is no longer alone.
This story is not the end of what Fiona had to share. She also provided beautiful insights into the issue of sexual exploitation and how we can best come alongside and help other girls who think they have no hope. Watch for part two of Fiona's story, Learning from survivors: Fiona's Freedom, to hear more from this courageous girl.
Her name has been changed to protect her identity. Her story has been gathered and shared with her input and informed consent. We are grateful for the honor of amplifying her voice.
Give Rescue
Your gift means freedom
Join an army of freedom fighters standing up against the injustice of child exploitation.
Donate with Confidence
---
Child Rescue Charitable Trust and Child Rescue Charitable Aid Trust are registered New Zealand charities. Separate returns for each charity are filed each year with Charities Services which is a NZ Government organisation under the Department of Internal Affairs.
Annual reports to Charities Services can be viewed here
Please note: Annual Reports on this website will refer to 'Destiny Rescue' – Child Rescue's name in New Zealand until August 2017.