Destiny Rescue is driven by our dedication to rescue children from human trafficking. From long-planned raids to preventative measures, we strive to liberate survivors and help them stay free by providing them with necessary resources and education. Much of our work in Nepal has been geared toward preventative border rescue.
The girls and young women we rescue at the border are usually traveling with someone they don't know very well who has promised them some incentive in the new country they are heading toward. Stopping at-risk individuals before they cross the border into the neighboring country is crucial. Once they have crossed the border with the stranger who lured them there, the probability of finding them again is slim.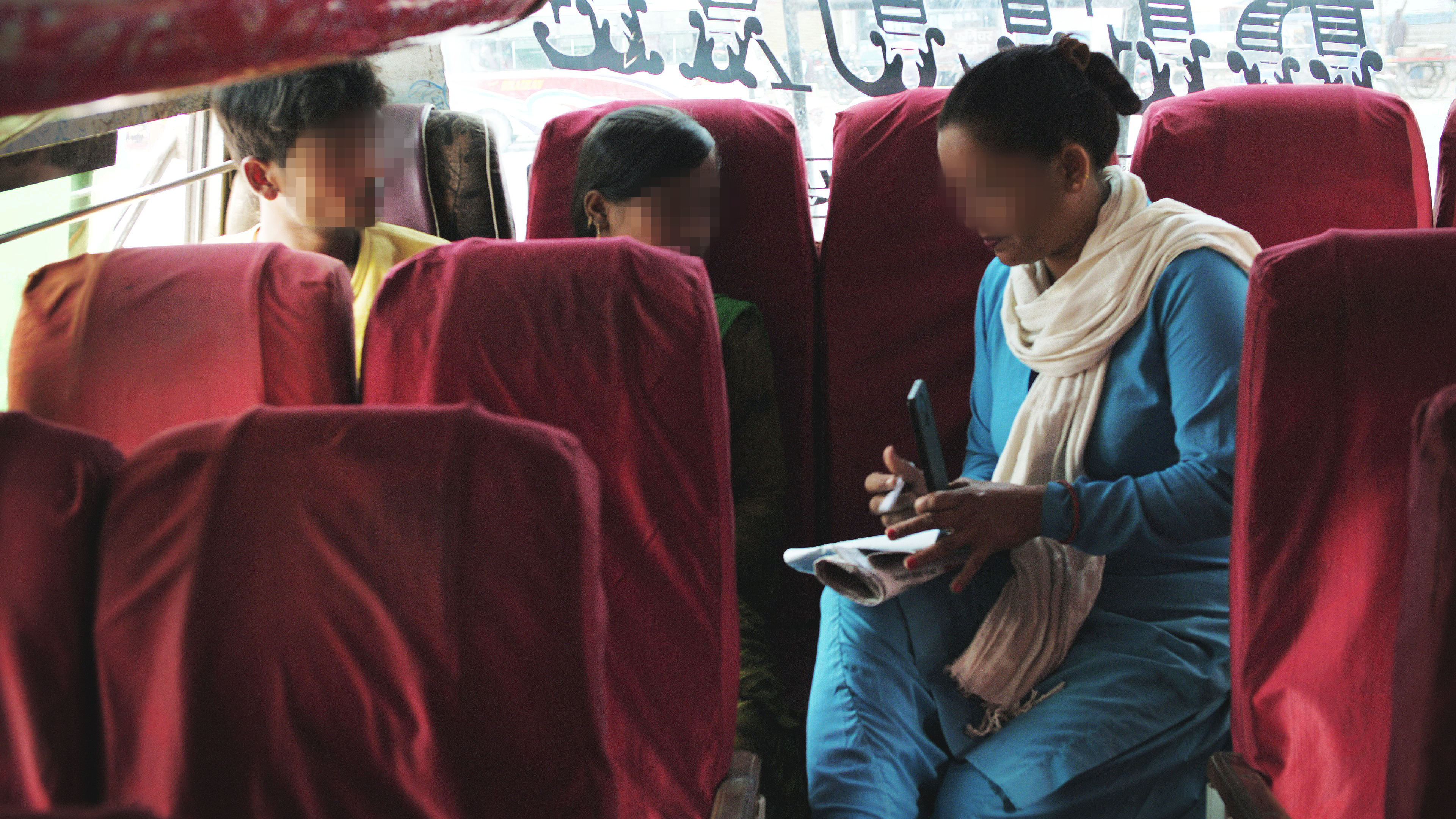 Reena*, for example, had met a man in her area of Nepal and had been texting him for almost three months. He told her he loved her and convinced her to run away to a neighboring country to get married. Persuaded to keep their plan a secret, Reena left home that morning, telling her parents she was merely going to a festival. She gathered a few things and set off towards the border with plans to marry her secret fiancé.
Eisha*, a young lady who excelled all the way through grade 12 in school, was looking for a job when she connected with a young man through social media. The man claimed to work for a networking company and told Eisha he could get her a job with high pay if she would agree to cross the border with him to find work there. The man convinced her to keep the job and travel plans a secret from her family. She left one morning, excited for the financial security she thought awaited her.
Nadiya* developed a relationship with a man in a nearby country over the phone. After dialing a wrong number, she and the man who answered started talking and kept in contact, chatting on the phone regularly for two months. He eventually invited her to come visit him. He wanted to meet her and show her the sights of the city where he lived. A trip to a new country with her new friend sounded exciting and she didn't think twice when he asked her not to tell her family where she was going. Leaving her family behind for the sake of adventure, no one knew where she was going when she left home that day.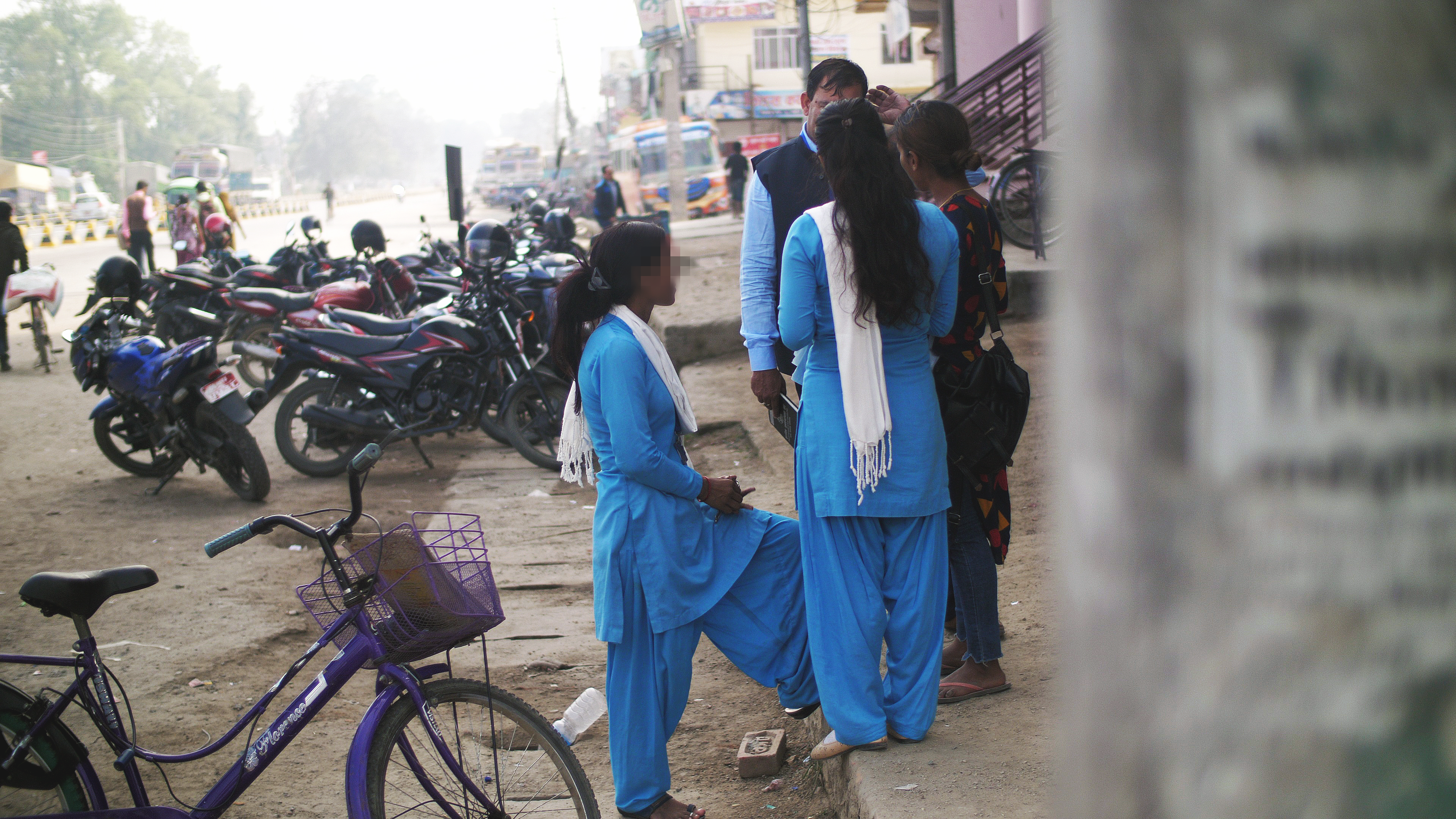 In all these cases, we were able to stop each girl and the men accompanying them at the border. Feeling something was off, we were able to pull them aside separately for questioning. All three girls came out with the truth. All three admitted they didn't know the men they were with and that they were told to lie if questioned. All three admitted their parents didn't know where they were.
We were able to call their worried families to tell them their girls were safe and ready to come home. We educated each girl on the dangers of human trafficking, telling them warning signs to look for and how to be careful. We also made records of their information before they went home, allowing us to build files on each girl so we could check in on how they are doing as time goes by.
The ability to check in on each girl's progress and well-being is a crucial step for us to help make sure the girls are staying safe and free. Rather than face to face visits, we err on the side of discretion by making follow-up phone calls. This helps avoid any undue attention or shame that might come from the communities toward the events these girls endured. Calls are made to both the girls and their parents separately to make sure all parties involved are doing well.
Through these check-ins we've learned that each girl is doing very well. Reena is learning the craft of tailoring. Eisha is now teaching in a local school and living with relatives. Nadiya has been working at an internship at a local hospital. Knowing life could have gone much differently if they had crossed the border makes it all the sweeter as we rejoice that each girl is happy, learning new skills, and enjoying their lives in freedom.
Victories Made Possible by You!
Your donations empower the amazing staff serving on the ground every day in their vital work of rescue and freedom. Because of you they can fight for those who desperately need someone on their side. Thank you for being there for these girls and the thousands more we are working to rescue.
*Names have been changed to protect identities. Photos depict Destiny Rescue's general border operations, not the stories detailed in this article.