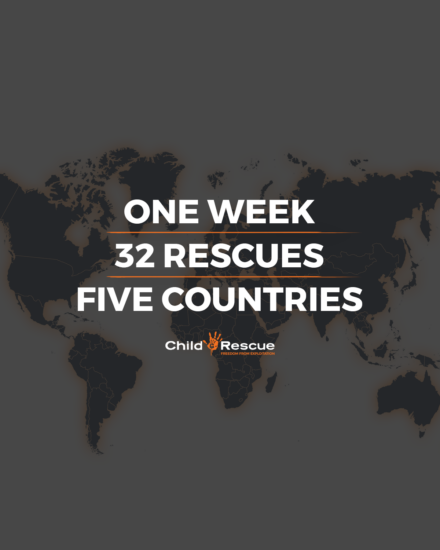 32 rescued in one week across five countries
---
Employing all of our various rescue methods, agents in five countries rescued 32 girls and women in one week.
Seventeen girls and women, ages 14 to 32, were rescued from human trafficking at the Nepal border.
Two survivors in Thailand and two in Uganda have chosen freedom and joined our community care programs! The girls were 16 and 17 years old.
Five teens in Cambodia were rescued from the sex industry via covert rescue. Two girls, ages 15 and 19 were sisters.
A raid in southeast Asia freed six girls, ages 14 to 19, from sex trafficking and facilitated the arrest of their trafficker.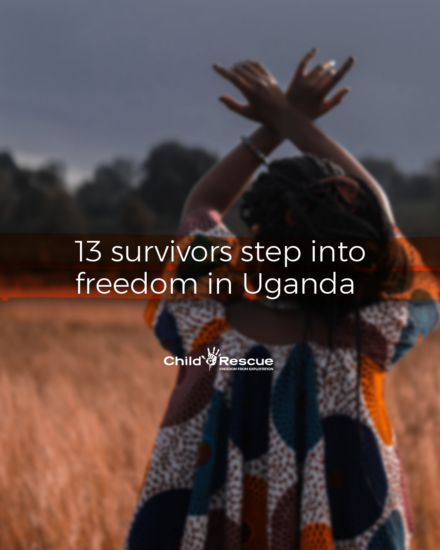 13 survivors step into freedom in Uganda
---
Thirteen survivors, ages 12 to 17, have been rescued and enrolled in our community care program in Uganda.
Read more

Those rescued had some common factors making them particularly vulnerable to exploitation, like not having attended school this year.

Three survivors were orphans, two had lost one parent, and only one lived with both of her parents. Four survivors were trying to help their family financially while two survivors battled to care for their children.

Our reintegration programs implement unique freedom plans for each child. We provide girls with counseling, financial support for necessities like food and shelter, as well as access to education and vocational training.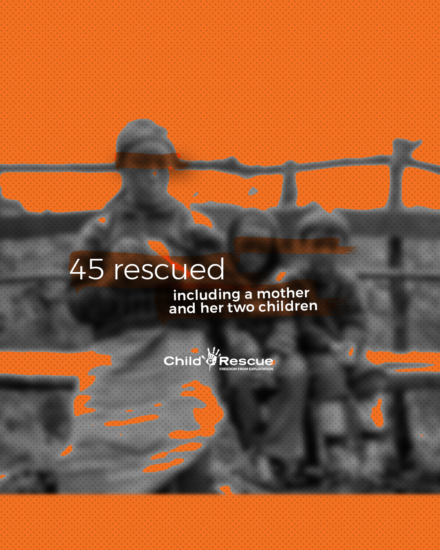 45 rescued at Nepal border
---
Our rescue agents rescued 45 people at the border of Nepal, including saving a mother and her two children from the clutches of her trafficker.
Read more

The male trafficker promised the mother a new life abroad and provision for her kids, ages three and five, before luring her to a hotel near the border. He also convinced her to hand over her money and jewelry, saying he would arrange the trip.

After a few days at the hotel, she overheard him on the phone saying he wouldn't take them across the border until he got a payment. Frightened, she tried to leave, but he threatened her children.

Meanwhile, the mother's family filed a missing person case, alerting police and our team. Together, they discovered her location before rescuing her and the kids at the hotel. The trafficker fled and was not arrested.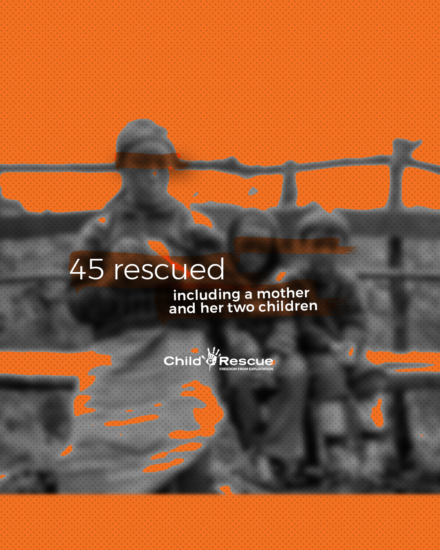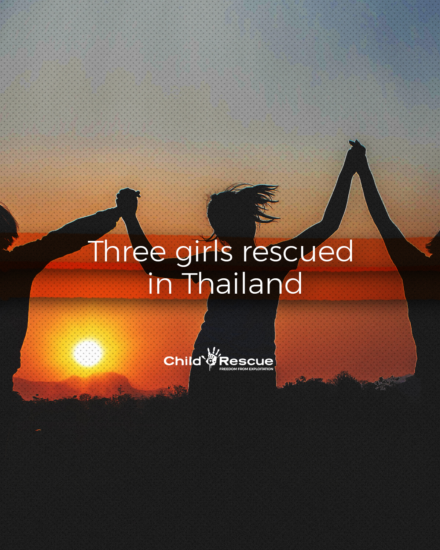 Three girls rescued in Thailand
---
Three survivors bravely accepted our offer of freedom from the sex industry.
Read more

Three survivors, ages 17 and 18, were rescued from exploitation via covert operations. They chose freedom and have joined our community care program. Two have decided to pursue computer studies together and are being enrolled in classes. The other will attend high school.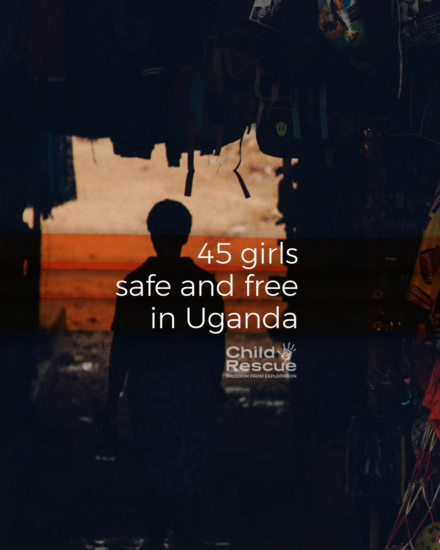 45 girls safe and free in Uganda
---
All 45 survivors have joined our community care program in Uganda.
Read more

The survivors, ages 12 to 17 were being sexually exploited as their only means of survival.

About half of the survivors were trying to supplement their family's income in order to afford necessities like food and rent. Eight were the sole breadwinner for their family.

Each survivor will receive support through our community care program including regular classes, counseling and vocational training.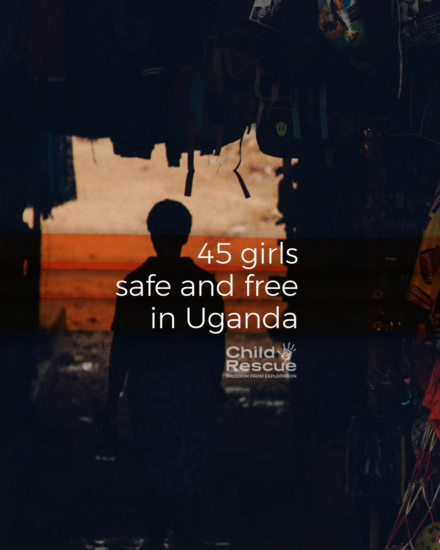 Load More