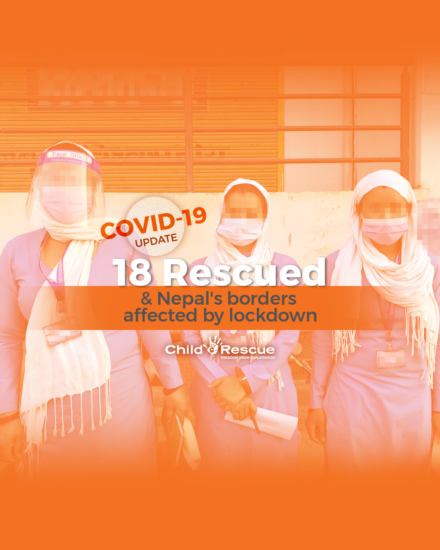 18 Rescued & Nepal's borders affected by lockdown
---
Travelling began to dwindle in Nepal as lockdowns were initiated district-by-district, but our teams still rescued women and girls until the day all borders closed. A few rescued girls remain in our transitional home during this time.
One of the girls, Juna, 15, met a young man on social media three months ago. They talked often and as their relationship grew, he told her he loved her and wanted to marry her. They made plans to meet at a landmark near the border, about two days journey from home. When she arrived, people in the area scrambled as an abrupt lockdown was announced by the government. The young man messaged Juna saying he wasn't able to meet her, leaving her alone, far from home, and stranded in an unfamiliar place.
Our teams received a tip about her situation around 11 pm that night and jumped into action. Our rescue agents coordinated with the police and brought her to our safe home and counseled her on human trafficking. Our investigators attempted to contact her trafficker but he had switched off his phone. Because of the travel restrictions, she is staying in our transitional shelter until she can be reunited with her family. Her name has been changed to protect her identity.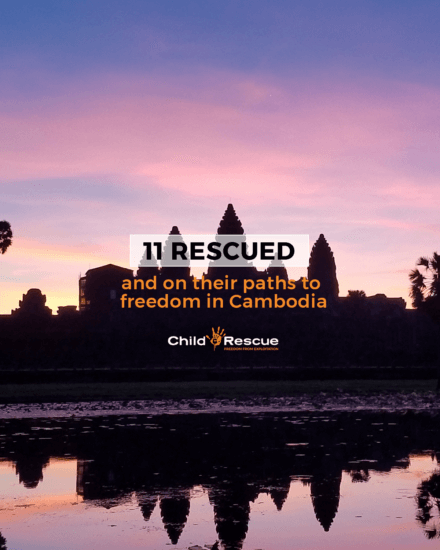 11 on their paths to freedom in Cambodia
---
11 girls, ages 13 to 18, have been rescued and enrolled in our community care program in Cambodia!
Read more

These survivors bravely rejected working in the sex industry and have chosen to join our program. Now, they will receive individual support from their caseworker and access to our trauma rehabilitation week-long program and business classes.

After completing the initial classes, survivors will work with their caseworker to customize their freedom plan. Their next steps could include attending school, pursuing vocational training or joining our training on-the-job program.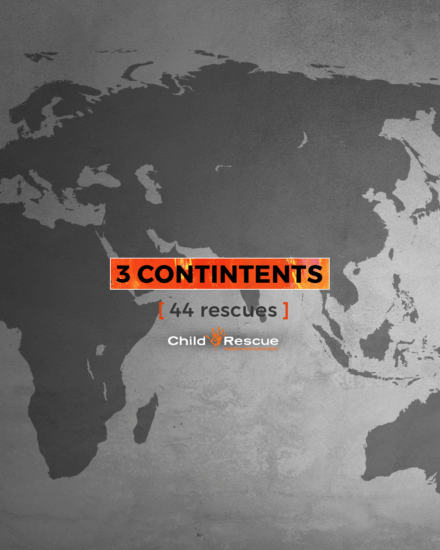 44 children rescued across three continents
---
Our efforts in Latin America, Africa and Southeast Asia brought freedom to 44 children.
Read more

Twenty-one children were rescued and joined our reintegration programs in Uganda. Some enrolled in community care, while others are now living in our residential home.

Nineteen children in Southeast Asia, including Cambodia and two other countries, have been rescued from sex trafficking. Twelve survivors joined our community care program!

In the Dominican Republic, agents assisted police on a case to help a 14-year-old girl and ensure the arrest of her abuser. In collaboration with law enforcement, we rescued a 13-year-old, a 16-year-old and her infant daughter from sex trafficking. Three suspects were arrested in connection with the case.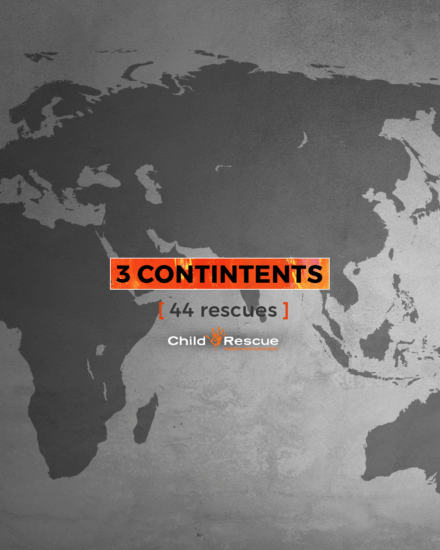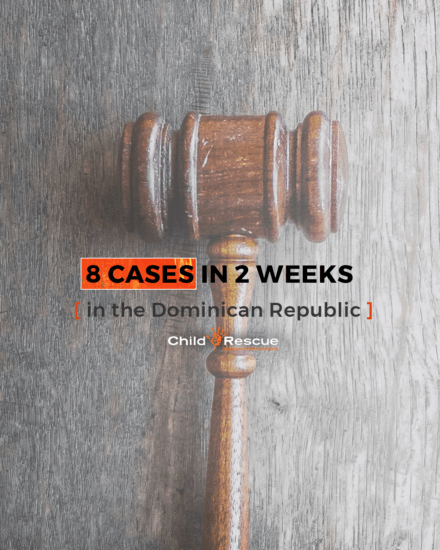 Agents close eight cases in two weeks in the Dominican Republic
---
Agents assisted law enforcement teams and closed eight cases involving minors ages ten to 16.
Read more

Agents provided surveillance and interview assistance for six rape cases. One of our female agents, a psychologist, assisted with survivor interviews. We also aided in securing the arrest of the seven alleged perpetrators connected to the cases.

The other two cases involved sexual exploitation and child marriage. Local child welfare in the Dominican Republic (CONANI) will manage the next steps for the survivors.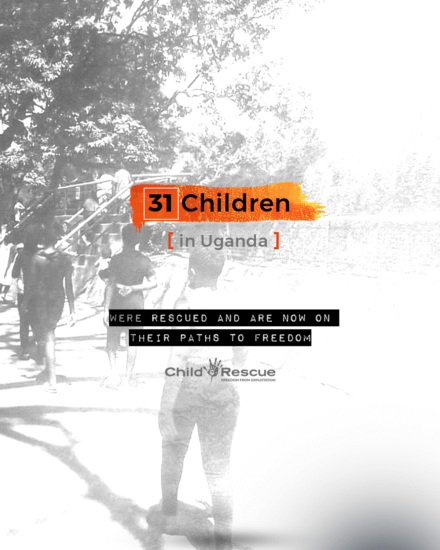 31 children rescued in Uganda and on their paths to freedom
---
31 girls ages 14 to 17 have been rescued from sexual exploitation and joined our community care programs in Uganda
Read more

A major vulnerability shared by survivors in Uganda is an unstable home. It is not uncommon for a survivor to pass through numerous living situations involving different or absent guardians.

Of the 31 children rescued, only one child lived with both parents, and eight lived with a single parent. The rest were being cared for by relatives or lived on their own.

Our programs after rescue focus on a child's unique situation to help her stay free. Our caseworkers and counselors might focus on repairing and strengthening strained family relationships. Older survivors are also able to learn vocational skills or do training on the job so they can afford rent with safe roommates.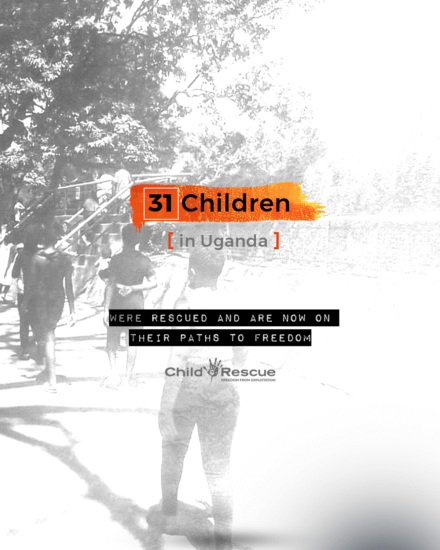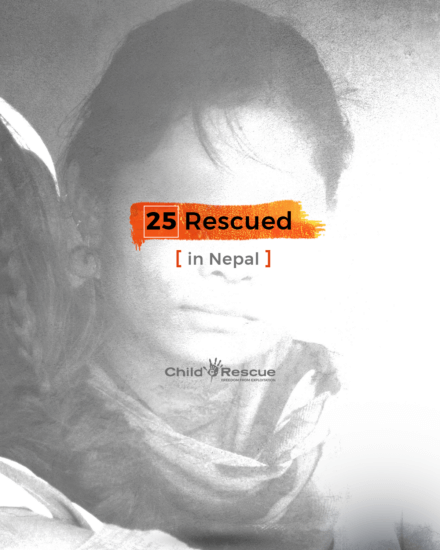 25 rescued in Nepal
---
Agents in Nepal rescued 23 people at the border. Their efforts also ensured safety for two other survivors of sexual abuse and facilitated the arrest of their abusers.
Read more

A mother and her four-year-old son were among those rescued at the border. Nine of the survivors were children ages 15 to 18.
Load More